South Shields former Eurovision contestant searching for talented performers to audition for Newcastle based theatre production
Former Eurovision contestant David Ducasse is the director for Astravaganza Entertainment.
Published 21st Feb 2023, 14:14 BST

- 2 min read
Updated 21st Feb 2023, 14:15 BST
Newcastle based theatre production company, Astravaganza Entertainment are currently on the search for children and adult performers for their next major production.
Astravaganza Entertainment's next production will be the well loved story of Lionel Bart's Oliver!
The theatre company is offering a fantastic opportunity for performers of all ages to audition for the show, in the hope of performing at the Newcastle Tyne Theatre and Opera House in September.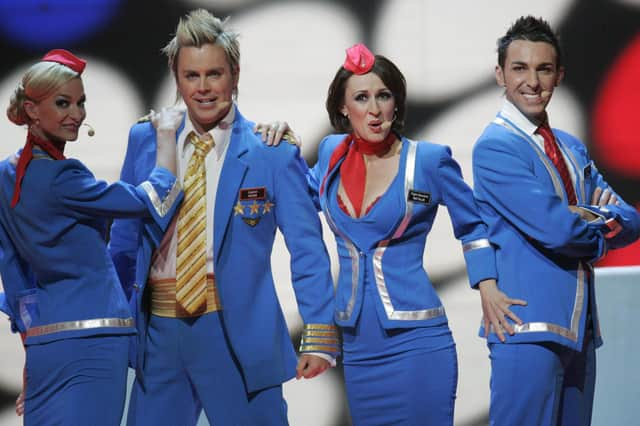 Auditions for principal characters and ensemble performers will be held in early March, with rehearsals set to begin at the end of March or early April. The roles within the cast are set out in age ranges, Junior (ages 7-11), Senior (11-16) and Principal (adults).
There are a variety of roles available, from leading characters such as Oliver and Nancy, as well as supporting and ensemble roles. Each character and role has different audition requirements which must be checked and prepared before the audition.
Executive producer Liam Glendinning said: "We have established a reputation for presenting shows of a high, professional standard and Oliver! will definitely maintain this.
"We are looking to dual cast the roles of Oliver and Dodger as well as having two teams of about 30 workhouse/Fagin's gang children. A new set is being built specially for the show and we feel Oliver! will be an exciting production."
The show will be directed by South Shields actor, singer and presenter David Ducasse. Ducasse found fame after representing the UK in the 2007 Eurovision Song Contestant as a member of the group Scooch, however he also has extensive experience in the theatre industry, having ran his own theatre school for 22 years, directing over 50 productions.
David said: "We hope to have a large, but tight-knit cast of diverse ages to create an extra special ensemble which will play a variety of characters. They are a continuous presence throughout the show as a constant physical reminder of the gritty underbelly of Victorian London."
For more information on auditions, please visit the Astravaganza Entertainment website. Oliver! will be at Newcastle's Tyne Theatre and Opera House from Wednesday September 6 until Saturday September 9.