National award nomination for 'kitchen table' business
A construction firm which began life at a kitchen table before growing to become a multi-million pound business has been nominated for a national award.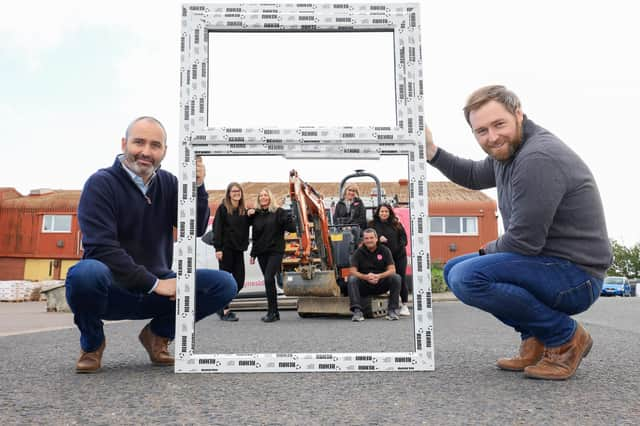 Jarrow-based Tyneside Home Improvements (THI) is in the running to be named Installer of the Year in the prestigious G23 Awards.
The business was founded from the home of managing director Kevin Kerr 16 years ago, specialising in the installation of conservatories, orangeries and garage conversions.
The G23 awards are the premier accolade in the UK glass and glazing Industry and Mr Kerr says the nomination alone is a huge testament to the hard work and dedication of his staff.
He said: "THI has secured massive growth at what has been an incredibly challenging time for our industry.
"These awards are national, so we consider it a huge achievement to have been selected as a finalist in the Installer of the Year category."
THI's annual turnover has grown from £1.8m in 2014 to a projected £8.3m in the current financial year ending May 31 2024.
The firm has also seen staff levels increase from just eight in 2020, to 19 – with the number of subcontract builders, fitters and plasterers growing from 26 to 52 in the same period.
The firm's sales team are now equipped with virtual reality technology which enables clients to experience what their home will look and feel like, before work even begins.
Financial controller Chris Green, said: "Winning this award would mean so much to all our employees.
"To be recognised for the hard work, passion, skill, and commitment we bring to work every day, would be a real motivator.
"The credibility of being acknowledged in these prestigious national awards, and the checks undertaken by the panel not only solidifies our brand, itreinforces our reputation for delivering a quality product and service.
"In many respects we feel that being a finalist is already a win."
When Mr Kerr founded THI 16 years ago he had just one member of staff.
The firm now operates across a large area which takes in Northumberland, Tyne & Wear, Durham, Stockton and Teesside.