South Shields nursery which children 'can't wait to get inside' judged good by Ofsted
Staff at Ashfield Nursery & ELC were "absolutely ecstatic" after Ofsted judged the friendly nursery, which children "can't wait to get inside", to be good in all areas.
Published 30th Jan 2023, 11:46 GMT

- 2 min read
Updated 30th Jan 2023, 11:46 GMT
Inspectors highlighted how children are happy and "benefit from a broad variety of learning opportunities", along with children's good behaviour with "clear expectations" set by staff.
The report praised the "enthusiastic" staff for their interaction with the children and the "strong bonds" they establish with them.
Nursery manager Rebecca Pearson said: "I had only been manger for three weeks when Ofsted turned up unannounced. They saw everything as it is and we are thrilled with the outcome.
"When I told the staff, they were absolutely ecstatic. Everyone had tears in their eyes and were jumping around. I'm so proud of the staff and it's just fantastic the hard work they put in has paid off."
Rebecca was "most pleased" that changes to the curriculum had been recognised with the report highlighting how the leadership team had made "sustained improvements" to the curriculum and learning environment.
She was also pleased with the recognition of the relationships established with parents who complimented the new management team on the "positive changes it has made, such as better communication and the new learning board for parents".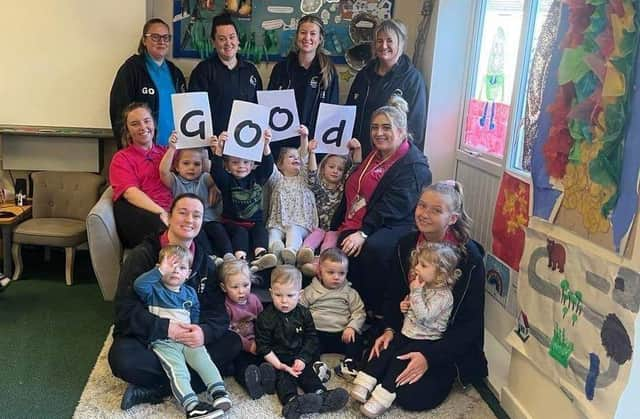 Rebecca added: "I'm also pleased inspectors recognised the good behaviour of the children and I'm grateful to the support of parents whose positive comments show how much they value the nursery."
Lead inspector Jan Harvey was particularly fulsome in her praise of the development of children's literacy and independence.
She said: "Overall, children develop good levels of speech for communication. Staff use their skills to model language effectively. For example, older children enjoy singing and story sessions. They are keen to follow the actions and offer their story ideas.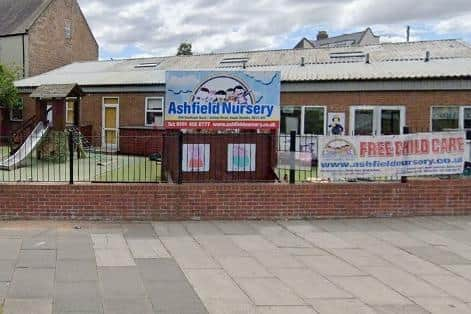 "Older children in particular learn good skills to help their independence ready for school. For example, at mealtimes, they pour their water from jugs and scoop yoghurt into their bowls."
Ms Harvey also commended the nursery for its provision for children with special educational needs and disabilities (SEND).
She said: "Children with SEND are supported well. Staff effectively liaise with parents and other professionals, such as portage workers. This supports children who have gaps in their learning and development to make the best possible progress."