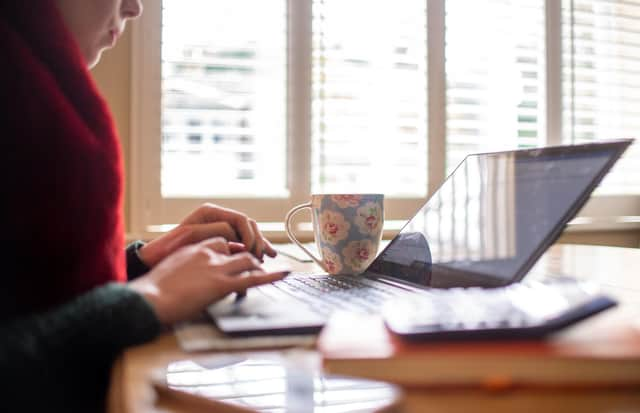 Universities in England should end in-person teaching and switch to online classes by early December so students can return home safely for Christmas, the Government has said.
The seven-day period will begin as soon as the current lockdown restrictions are lifted and will run from December 3 to 9.
Universities Minister Michelle Donelan said this meant that there was enough time for students to isolate if they tested positive for coronavirus and then go home.
Speaking on Sky News Ms Donelan said it had been a "very difficult" term for students and that the Government wants to allow them to go home for Christmas.
When asked why students were not being told to isolate for a fortnight if they tested postitive, Ms Donelan said: "Over the next four weeks, we're all abiding by these restrictions, including students.
"The deputy chief medical officer and the chief medical officer have been working with us on these plans and they view that at the end of that four-week period students will pose enough of a lower risk to be able to go back.
"And also it has to be proportionate in terms of what we're asking students to do. They have had a really difficult term, the Government gets that, we want to allow them to go home for Christmas."
It is hoped that rapid testing will be in place by January when students return to Universities which will help avoid a repeat of the huge spikes in cases the UK saw in September.
Ms Donelan said rapid testing would form a "key part" of the Government's plan but insisted that they would not have to test negative.
"What we're saying is that is going to be a part of the return to university in January," she told Sky News.
"We haven't set out those plans yet because we wanted to prioritise getting this message out today, we didn't want to delay that."
She also said the Government had told universities to make bespoke plans for students who need to stay at halls over Christmas to ensure the period is as "good as it possibly can" be.
Dr David Nabarro, one of the World Health Organisation's (WHO) special envoys on Covid-19, urged people to be "careful" when students return to university after Christmas to prevent a spike in Covid-19 cases.
Asked about students returning to university in January, and if there was an argument for keeping students at home for longer, Dr Nabarro told Sky News: "We did see that there was quite a big increase in cases in Europe in October and November.
"We think that was to do with movements that took place in September, including students coming to university.
"So if there's going to be a big return in January, all I'm going to say is, everybody be careful. Because that's when the virus can really move around quickly."
You can subscribe to this website and enjoy unlimited access to local news, information and puzzles online. With a digital subscription, you can read more than 5 articles, see fewer ads, enjoy faster load times, and get access to exclusive newsletters and content. SImply click 'Subscribe' in the menu.