Coronavirus live blog as it happened: PM says 12 weeks to turn tide against virus as vaccine trials due for mid-April
Follow the latest updates on the coronavirus outbreak in our live blog below
Published 19th Mar 2020, 08:06 BST
Updated 19th Mar 2020, 19:07 BST
Scroll down and read our coronavirus live blog as it happens.
Before you do that here are some articles offering practical advice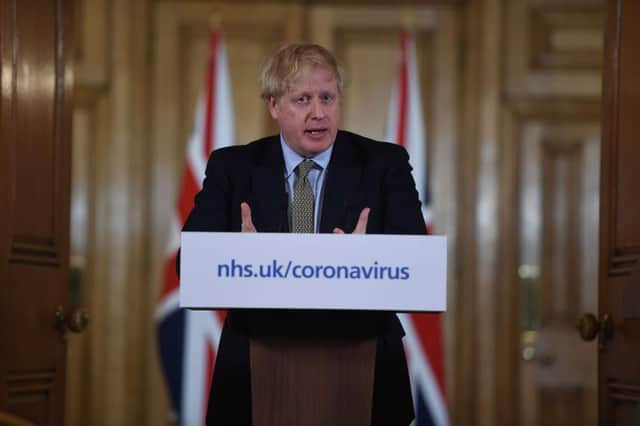 We will be providing live updates until 7pm.
Coronavirus live blog, March 19
Show new updates
Yesterday Boris Johnson refused to rule out locking down London as coronavirus continued to spread around the capital.
Alex Nelson looked into the likelihood of a UK lockdown which you can read here.
A man suspected of shoplifting has been arrested after coughing on store staff and claiming to be infected with Covid-19.
West Midlands Police said a 57-year-old man was held on suspicion of theft and assault in Dudley on Thursday afternoon.
Officers were called to Dudley High Street after several people reported a man coughing on shop staff who had suspected him of stealing.
In a statement, a force spokesman said: "The man, who is from Dudley and has suspected mental health issues, has been taken into custody and will be questioned in due course.
"Those affected have been given appropriate advice and referred to the non-emergency NHS helpline for further support and guidance."
UK interest rates have been cut from 0.25% to 0.1% as the government tries to nurse the conomy in the face of the coronavirus pandemic
Interest rates are now at their lowest in history.
The Co-op has created 5,000 temporary store-based jobs for hospitality workers laid off because of the coronavirus outbreak.
It has said that it will simplify its recruitment process so applicants can start in days.
The number of people attending church weddings during the coronavirus crisis should be limited to the legal minimum of five - the priest, the bride and groom and two witnesses - the Church of England has said.
People receiving benefits will not be required to attend Jobcentre appointments for at least three months, the Department for Work and Pensions announced.
Claimants will continue to receive their benefits as normal, but all requirements to attend the Jobcentre in person are suspended from Thursday as a result of the Covid-19 crisis.
People can still make applications for benefits online if they are eligible, the DWP said.
Jobcentres remain open, and will continue to support people who are not able to use phones or online methods.
The Queen has released a statement praising the work of scientists, medical practitioners and emergency staff.
She said: "As Philip and I arrive at Windsor today, we know that many individuals and families across the United Kingdom, and around the world, are entering a period of great concern and uncertainty.
"We are all being advised to change our normal routines and regular patterns of life for the greater good of the communities we live in and, in particular, to protect the most vulnerable within them.
"At times such as these, I am reminded that our nation's history has been forged by people and communities coming together to work as one, concentrating our combined efforts with a focus on the common goal.
"We are enormously thankful for the expertise and commitment of our scientists, medical practitioners and emergency and public services; but now more than any time in our recent past, we all have a vitally important part to play as individuals - today and in the coming days, weeks and months.
"Many of us will need to find new ways of staying in touch with each other and making sure that loved ones are safe. I am certain we are up to that challenge. You can be assured that my family and I stand ready to play our part."
The Prime Minister is set to hold his daily press briefing.
A reminder that the data team at JPIMedia have worked tirelessly to create and update a series of interactive maps illustrating the spread of the virus.