An open letter from South Tyneside Council leader Iain Malcolm on the help there for you - and what you can do
An open letter from South Tyneside Council leader Iain Malcolm:
Saturday, 28th March 2020, 12:57 pm
Updated
Saturday, 28th March 2020, 6:32 pm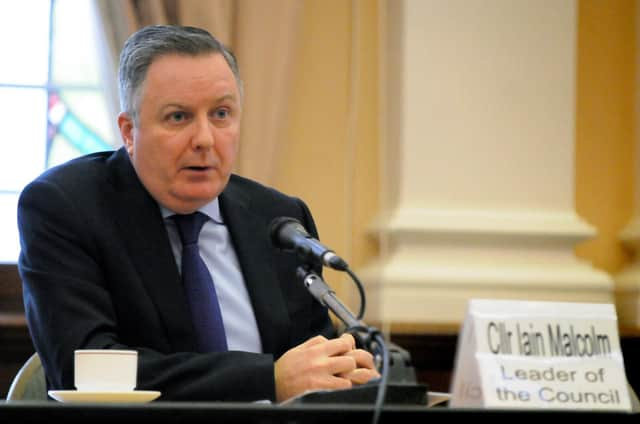 South Tyneside Council Leader Coun Iain Malcolm.
I want to talk directly to you and your family about the ever-evolving situation we find ourselves in.
The Prime Minister has been very clear. We must stay at home, protect frontline services and save lives. We all have a part to play and it is only by adhering to these strict rules that we can overcome this pandemic.This is the biggest health crisis in our lifetimes, and it is impacting upon every single one of us.
Rest assured that despite the profound challenges we are facing, the Council is working around the clock to ensure we provide support to our most vulnerable residents and South Tyneside's business community, whilst continuing to deliver frontline services.South Tyneside Council is here for you.We are continuing to deliver essential frontline services and are adapting our workforce and working practices to be as flexible as possible. There will inevitably be some challenges as our own staff are required to adhere to public health guidelines.
They are working to keep South Tyneside running smoothly and to deliver the essential services that you need.
We are continually publishing advice and support to enable you to interact with vital Council services whilst at home. Our website, which is being updated in real time, is the best source of information and changes to services at www.southtyneside.gov.uk
We know there are people in our community who are staying at home, who may have no immediate access to a support network. This includes those that have been contacted by the NHS, who have a critical medical condition and who have been asked to self-isolate.
This may also include other vulnerable people who are self-isolating for other reasons and who might have no access to a support network. We have prioritised those people and are working to deliver essential provisions direct to their door.
Council staff have been redeployed to coordinate immediate help to those who need it and will be working closely with our network of voluntary sector organisations and their community volunteers, where required.
If you need support and have no friends or family to help, you should contact our new Covid-19 Support Hub on (0191) 424 7575.
We know that this national crisis is causing financial hardship for some of our residents and businesses. Our Invest South Tyneside team is working hard to help thousands of SouthTyneside businesses access grants and finance of up to £25,000 one-off grants. We have established a business advice hub, which can be contacted [email protected] or call (0191) 481 3456, who can provide proactive support and respond to individual concerns and queries. South Tyneside Council has established a new hardship fund to support residents in financial crisis, which can be reached on 0191 424 7444.
All working-age residents in receipt of Council Tax support will receive a £150 reduction in their Council Tax Bill, with no payment due until 1 st October 2020. For Council tenants, we will put in place measures to ease the financial burden of rent payment.
Any resident having difficulty in paying rent or council tax should contact us as soon as possible to discuss alternative arrangements.I want to reassure you the Council is here to support you through these challenging times.
In addition to the above support to families, immediately we are implementing free school meals provision for all those eligible, including over the Easter period, as well as removing all on street and off street Council car parking charges.We are working closely with our health partners to create urgent capacity in our healthcare system and to establish the necessary infrastructure to reduce demand on our hospital beds as quickly as possible.
There is a national volunteering initiative to help the NHS deal with the UK's coronavirus outbreak.
This now provides a formal route for those in our voluntary and community sector who wish to play an immediate active role.
You will receive a further communication from the Council in the coming days, with information to help you and your family stay safe and well at home during this time.
The Council Contact Centre number is 0191 427 7000 from Monday to Friday 8am - 8pm and Saturday 9am - 1pm.
The emergency out of hours number is 0191 455 6111 and is to be used for emergencies only.Keeping our communities safe, caring for residents and trying to protect our local economy are our immediate priorities and have been at the forefront of our emergency planning.
However, we need your cooperation and support. Please stay at home and follow the national guidance.
By working together and doing the right thing we can all play a part in supporting our communities at this challenging time.