NHS urges people to get protected
People are being urged to get their flu jab as the NHS prepares for another busy winter.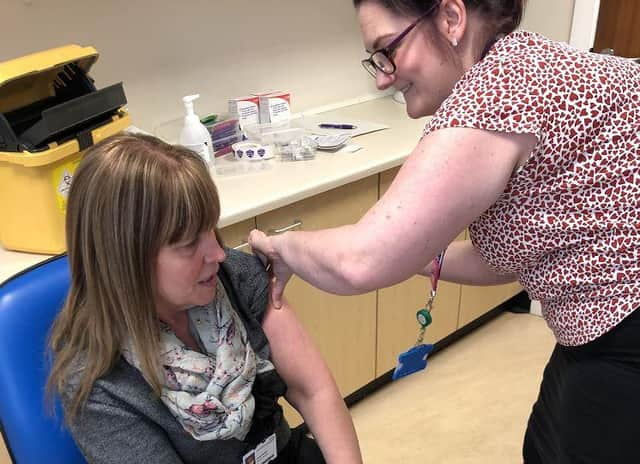 flu The campaign is underway to encourage people to get their flu jab this autumn.
Last year saw the roll out of the biggest flu vaccination campaign to protect as many eligible people from flu during the pandemic.
As a result of measures to reduce the spread of coronavirus, instances of flu were extremely low across the world in 2020 and into 2021.
Because of this, a lower level of population immunity against flu is expected.
As social mixing and social contact return towards pre-pandemic norms, this winter will be the first where seasonal flu and other respiratory viruses will co-circulate alongside COVID-19.
Both viruses have the potential to add substantially the winter pressures usually faced by the NHS.
Modelling suggests the flu season in the UK could be 50% larger than typically seen and could start earlier than usual.
Flu vaccination is therefore an important priority for the NHS this coming autumn to protect as many people as possible from flu and to reduce hospitalisations during a time when the NHS and social care may also be managing winter outbreaks of COVID-19. Those eligible for their flu jab through the NHS this year are:
- Children aged two to 15- Those aged six months to under 50 years in clinical risk groups- Pregnant women- Those aged 50 and over- People in long-stay residential care homes- Carers- Close contacts of immunocompromised people- Frontline health and social care staff.
GP practices are already inviting people to take up their offer of a free flu vaccine and the NHS is urging everyone who is eligible to get themselves protected as soon as possible.