10 nostalgic photos from a South Tyneside school which is the best in the UK
Simply the best – that's St Aloysius Catholic Infant and Junior School in Hebburn.
Tuesday, 29th June 2021, 11:58 am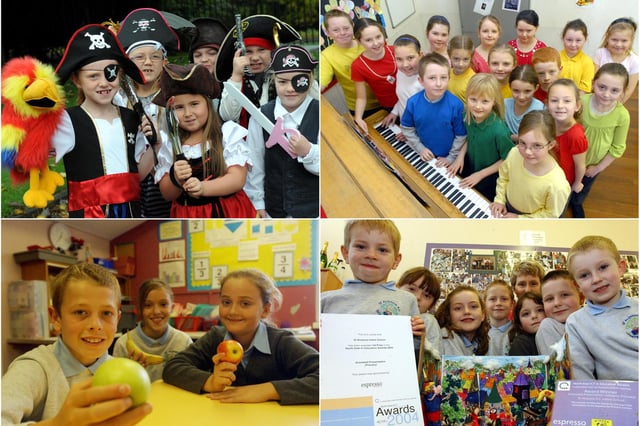 There's none better than Hebburn's St Aloysius Catholic Infant and Junior School and here are some retro photos to show it's long been a great centre of learning.
And judging by these retro photos, the Sharpendon Street School has long been a fantastic place to enjoy lessons of all varieties.
We have 10 archive images which show everything from healthy eating to students dressed as pirates.
Pupils from St Aloysius Infants won the North East ICT Award for best animation in 2004. Is there someone you know in this photo?
Learning about magic and having a great time with animations were also captured on camera.
So why not take a look through our retro feature and re-live some great memories from a great school.
Learning was the key for these pupils in 2008. Recognise anyone?
Back to 2012 for this pirate event at the school. Who can tell us more?
Healthy eating in 2005. Can you recognise the pupils in the picture?
The St Aloysius RC Infants School performance of Is There A Baby In There! Who remembers this from 2013?
Magician Martin Duffy with pupils from the school at the South Tyneside International Magic Festival. Is there someone you know in this 2009 photo?
These young St Aloysius artists were in the picture themselves 13 years ago. Do you recognise them?
The St Aloysius RC Primary School's basketball team which was off to compete in a national event in 2013.
Pupils dressed as Santa's helpers to raise money for CAFOD, the Catholic international development charity, in 2007. Is there a festive face that you recognise?
How many of these great scenes did you remember? Tell us more by emailing [email protected]