10 nostalgic photos from inside South Tyneside's pubs: How many of these scenes do you remember?
We all miss them and hope we can return to South Tyneside's pubs and clubs soon.
Wednesday, 13th January 2021, 10:21 am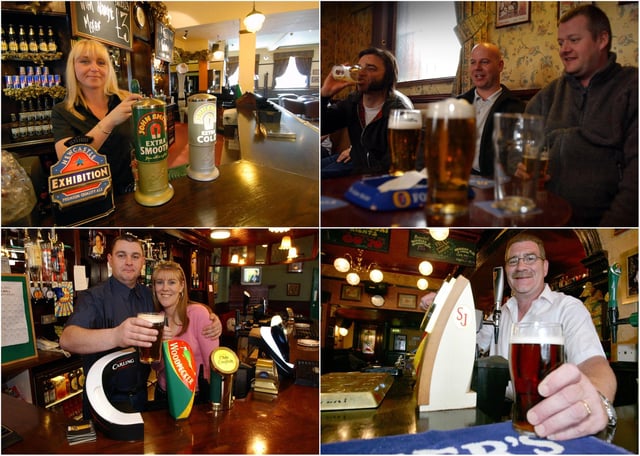 How many of these scenes do you remember?
In the meantime, let's re-live some memories by taking a look inside some of the borough's hostelries in times gone by.
From the Steamboat to the Stag's Head, we have plenty of reminders of locals from the Shields Gazette archives.
So whether they are waiting to re-open or are merely fond memories from a time gone by, let's enjoy a look back to happy times in the pubs we've loved.
New tenants at the Pickwick Arms in South Shields in 2004, with David Spraggon and Christine Campbell pictured.
Fundraising at the Steamboat for St Clare's Hospice in 2008. Does this bring back memories?
Derek Bellis in the Stag's Head in South Shields 11 years ago.
Back to 2004 inside the Eureka pub in Laygate.
Graham Robertson at the Robin Hood pub in 2005.
Back to 2004 and Jess and Alison McConnell are in the picture.
Graeme Jack, manager of the Bamburgh was pictured at the pub 14 years ago after its success in a national real ale competition.
The Stag's Head in 2006 after it was listed in a historical gig guide. Remember this?
A 2007 view of the Prince of Wales in Prince Edward Road.
Assistant manager Chris Thompson was in the picture in 2007 at the Britannia in Cleadon on the day it was officially smoke free.
We hope these scenes brought back lots of happy memories. If they did, email [email protected] and tell us more.