10 photos from South Tyneside in 1982 - the year we sang along to Fame and Eye of the Tiger
There was Dexys Midnight Runners, Culture Club and Irene Cara.
Tuesday, 17th November 2020, 7:00 am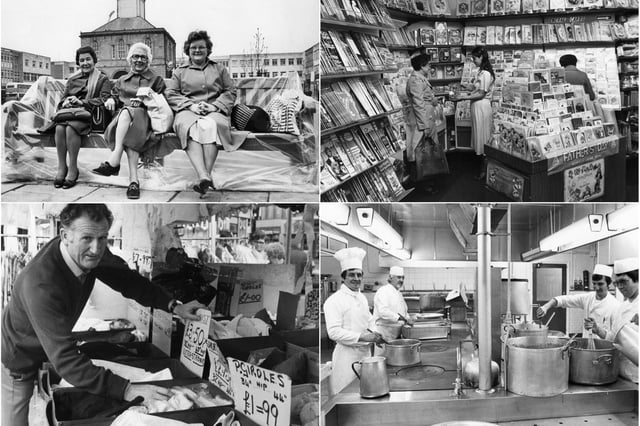 Take a look through our collection of Gazette archive photos.
And while they were climbing high in the charts, you were doing all this in 1982.
The question is, did we get you on camera in South Tyneside 38 years ago? If we did, we would love to hear from you.
Were you pictured in South Shields market place or Green's newsagents?
Boldon pals May Robson; Norah Mushens and Elsie Henderson have a rest from shopping in April 1982.
As a reminder, it was the year we were all watching The Two Ronnies and World of Sport.
So get your thinking caps on and see if you can remember these 1982 scenes.
Norwegian Kari Mette Rismyhr was guest when members of South Tyneside Boys' Brigade Pipe Band made final preparations for their visit to Norway. She is pictured with Piper Duncan Bird from the band.
Chefs at South Shields General Hospital prepare lunch for the patients. Can you spot someone you know in this 1982 photo?
South Shields Golf Club's ladies captain Christine Bage tees off at Cleadon Hills club course in May 1982. But what was the occasion?
The Bertram family of South Shields who take it in turns to sell bras and girdles at Shields market. Pictured is dad Jim.
Green's the newsagents in Fowler Street in June 1982.
A Westovians dress rehearsal in June 1982. Pictured left to right are: Edna Lawson, Karen Roach, Liz Ayre and Iris Johnson.
Boldon Colliery Brass Band members before they set off for another competition in April 1982. Can you spot someone you know?
Margery Holmes walked to the shops using a sledge to transport 17-month old Neil in 1982.
We hope you have memories to share of these 1982 photos. Tell us more by emailing [email protected]