10 retro scenes from East Boldon Infants School - from a bug hunt to biting into a baguette!
Tuck in to these reminders from East Boldon Infants School in years gone by.
Sunday, 11th April 2021, 7:00 am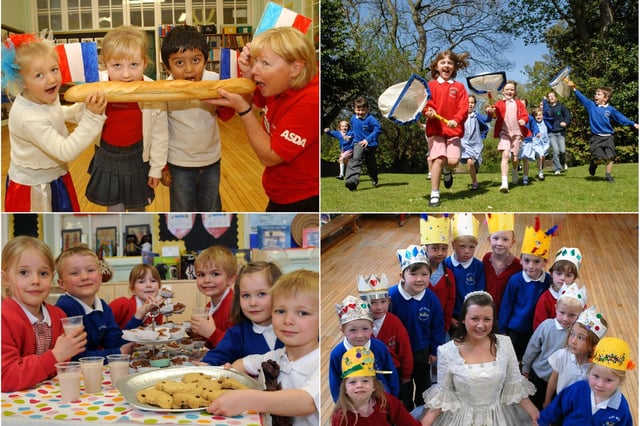 How many of these school scenes do you remember?
Our 10 nostalgic scenes include children biting into a baguette on French day in 2005, getting to meet 'Cinderella' in 2006 and spooky artwork in 2008.
There's much more besides but why not find out for yourselves and browse through this archive selection.
One you have done that, get in touch to share your own memories of the stories behind these retro events.
It is French Day at the school and events co-ordinator Sheila Reay, from Asda, was helping pupils to tuck in to a tasty treat. Remember this?
These young students were the winners of a spooky art challenge at the school 13 years ago.
These students had a great time on a bug hunt 13 years ago. Can you spot someone you know?
A special day for these students as Cinderella came to the school 15 years ago.
Fun in the playground. Does this bring back happy memories from 14 years ago?
East Boldon Infants School pupils enjoyed a day of Indian topics including dancing 8 years ago.
Pupils made and sold Fairtrade produce 10 years ago. Is there someone you know in the photo?
Who can tell us more about this playground scene from 16 years ago?
It's sports equipment with a difference for these pupils in 2006, thanks to a boost from Sainsbury's. Remember this?
It's a pirate day in 2006 and lots of pupils got involved - but who do you recognise?
Ten top photos from the Gazette archives. If they bring back memories, tell us more by emailing [email protected]