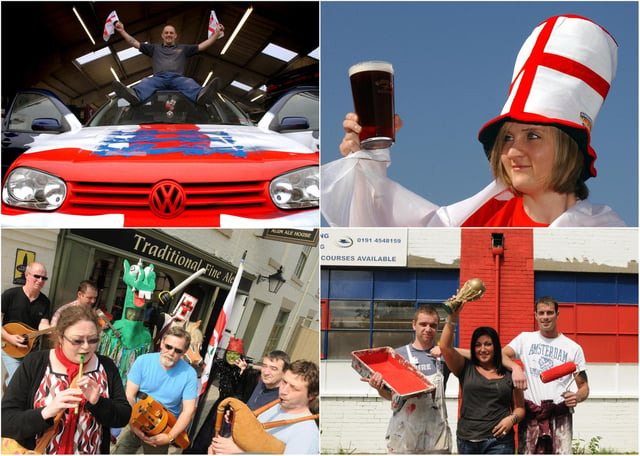 Putting the years back as we go patriotic in South Tyneside.
10 retro St George's Day photos from South Tyneside to get you fired up with lots of memories
We are going patriotic for the day to look at 10 archive photos all linked to St George's Day.
Friday, 23rd April 2021, 7:00 am
And what a selection it is. It includes a music festival, a car painted in red and white and even a curry with a St George' Day theme.
So if you were pictured in Marine Park Primary School, the Gainsborough Avenue Day Centre, at Jai Ho or at the Bamburgh we might have got you on camera in our retro photos.
Undefined: readMore