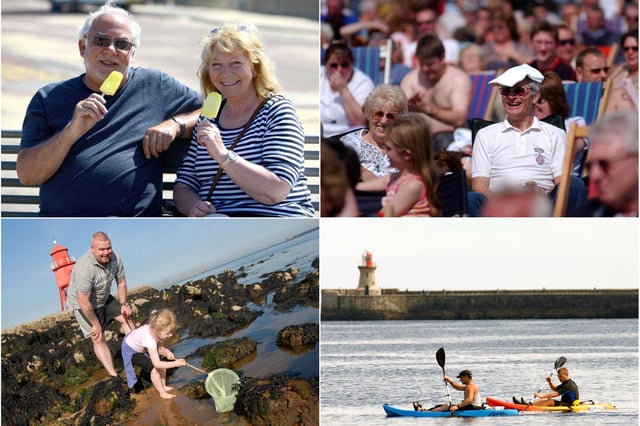 You certainly know how to enjoy the great weather as these archive Shields Gazette photos show. Are you pictured?
10 sweltering memories of red hot days on South Tyneside. Were you pictured revelling in the sun?
We're all basking in glorious June weather but were you pictured enjoying the sun in years gone by?
Tuesday, 1st June 2021, 1:01 pm
Plenty of you were in South Tyneside as these archive Gazette pictures show. Our photographers were busy capturing these great shots from Sandhaven to Bents Park.
Were you pictured enjoying an ice cream or splashing about in the water? We have it all and lots more besides.
As the temperatures look set to remain superbly hot all week, why not enjoy these heatwave memories from across the borough. Take a look.
Undefined: readMore