13 reminders of the fun you've had at Hedworthfield Primary School over the years
What does a rocket launch, a graduation ceremony, champion Lego builders and a French market have in common?
Thursday, 23rd April 2020, 6:00 am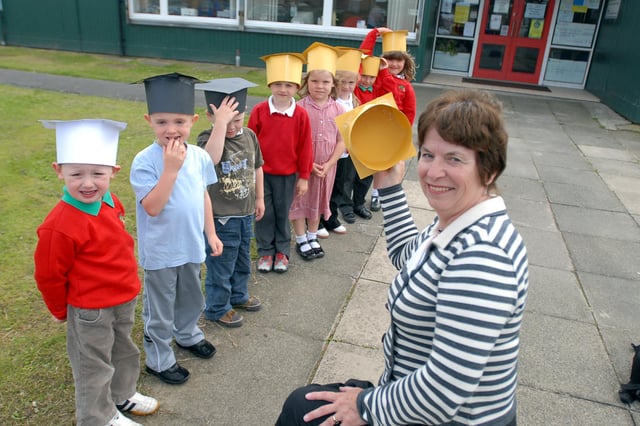 The graduation scene at Hedworthfield Primary School in 2007 and these young students were there to play their part. Remember this?
The answer is Hedworthfield Primary School because pupils have been involved in all of these amazing things over the years.
And here are the photos to prove it. Take a look at our 13 reminders of pupils from the school who have been in the Gazette's photos.
Is someone you know in the picture and do you remember these events?
Year 5 students were pictured launching rockets in 2006. Were you pictured having fun?
Have a browse through and let us know.
This school Lego league team were trophy winners in 2009. Do you recognise any of the children in the picture?
Artist Gilly Rogers helped pupils to make a French market in 2009. Does this bring back happy memories?
Were you pictured making bird and bat boxes ten years ago?
These pupils were doing the Walk of Life in 2009. Who can tell us more?
Expo chef Sarah McAllister is pictured cooking with pupils from the school 11 years ago. Remember this?
A 15-year-old football reminder from the school. Have you spotted someone you know?
The Foundation Stage 2 class was in the picture 13 years ago. Recognise anyone you know?
Back to 2007 for this classroom picture.
It's the Christmas Nativity at the school in 2005. Did you star in the production of Mend A Manger?
Do these archive photos ring a bell with you? If they do, share your memories by emailing [email protected]