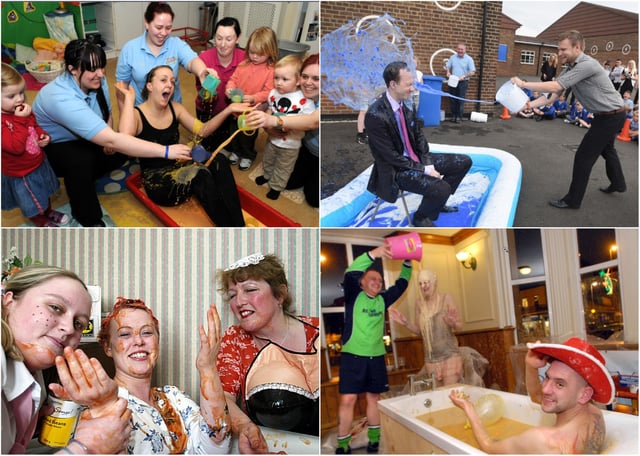 Join us as we bathe in these fun memories from across South Tyneside.
8 photos of bath time with a difference in South Tyneside! Were you pictured bathing in beans?
You've got to hand it to these fine fundraisers – they didn't mind getting messy for charity.
Thursday, 22nd April 2021, 12:24 pm
It's bath time! But it's not your usual soak in bubbles. Here are 8 archive photos of people who bathed in anything from custard to beans for charity.
And there is one photo showing a dunking which wasnt a fundraiser but it was certainly memorable.
Is there someone you know being doused in beans for charity? Take a look.
Undefined: readMore