8 royally wonderful photos from the day the Queen paid a jubilee visit to South Tyneside
A right royal Bank Holiday celebration is on the way next year.
Thursday, 3rd June 2021, 1:59 pm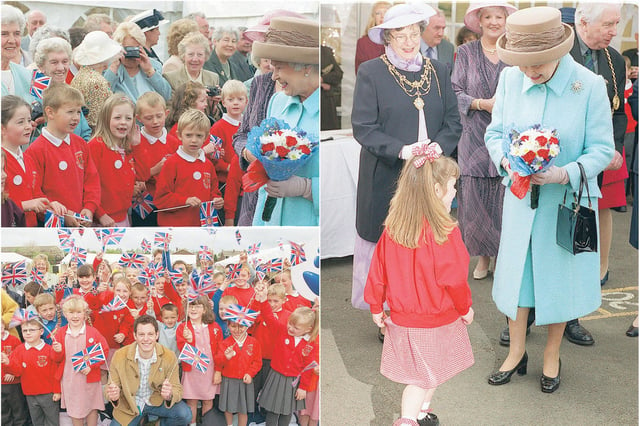 What a special day for all these South Tyneside people. Are you pictured?
But how many of you remember this South Tyneside royal visit by the Queen?
It was a memorable day when she paid a visit to St Joseph's RC Primary School to mark her Golden Jubilee celebrations.
Not only did they get to meet the Queen. These pupils from At Joseph's RC Primary School got to meet the Blue Peter team as well. Does this bring back happy memories?
In the meantime, take a look at these scenes from 2002 and see if you can spot someone you know as they greeted Her Majesty to the borough.
Another lovely scene from the Queen's visit to the region.
The Queen got the warmest of greetings when she came to the borough 19 years ago. Did you get to see her?
The Queen's itinerary also included opening a Metro rail link and she took a train to Fellgate in South Tyneside before moving on to St Joseph's RC Primary School.
Her Majesty looks delighted to receive a wonderful bouquet during her visit.
Did you get to meet the Queen when she came to South Tyneside?
Were you there for this official ceremony which marked part of the Queen's 2002 visit?
What are your memories of the Queen's visit to South Tyneside 19 years ago?
We hope these photos brought back great memories of a special day in 2002. To share your own recollections, email [email protected]