9 nostalgic photos of South Tyneside pubs as we head back INSIDE for a drink with pals
It's official! We can go back inside the pubs of South Tyneside.
Monday, 17th May 2021, 1:37 pm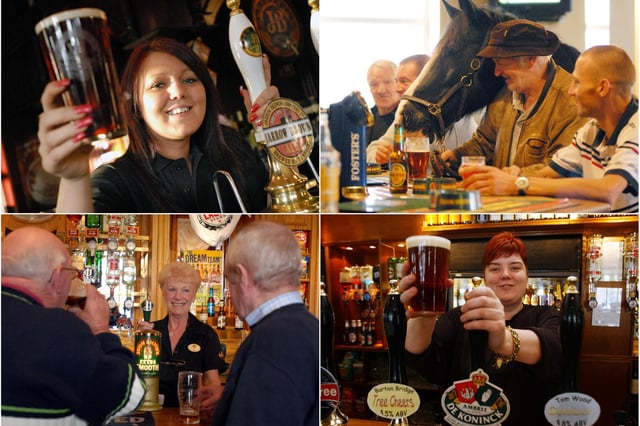 Which of these South Tyneside scenes brings back the most memories?
But what if you could do it by going into the pubs retro style?
We have 9 scenes from the past and each of them shows people having fun inside hostelries in the borough.
Were you pictured raising a pint in the Pickwick Arms, watching a football match in the Steamboat or having a go on the karaoke in The Kelly?
Peter Dolan and horse Peggy enjoy a pint with regulars in the Alexandra Hotel in Jarrow in 2006. Remember this?
We have all this and more – and a horse enjoying a tipple too! Take a look.
Mikaela MConnell is pictured with a pint of Jarrow Brown Ale in this Robin Hood pub scene from 2009.
Over in Hebburn, this fundraising singsong got our photographer's attention in 2008. Can you spot someone you know?
It was a match of sheer emotion in the 2007 clash between England and Croatia in the European Championship qualifiers and these fans went through it all at the Steamboat.
Joanne Moss at the bar of the Wouldhave during a beer festival 16 years ago. Remember it?
A delighted Martin Jameson has every reason to be pleased at the Jolly Sailor in 2006 after the pub was included in a new book.
David Spraggon and Christine Campbell in the Pickwick Arms in 2004. Does this bring back happy memories?
Iris Tinwell at the Fountain in Highfield Road in 2006. Remember this?
Graeme Robertson at the Robin Hood in Jarrow 17 years ago and he has every reason to smile with the pub in the Good Beer Guide.
We hope you enjoyed our trip back in time to go inside South Tyneside's pubs. To share your own memories, email [email protected]