9 photos that ex-workers of Plessey in South Tyneside may well remember
Did you work at Plessey?
Saturday, 7th November 2020, 7:00 am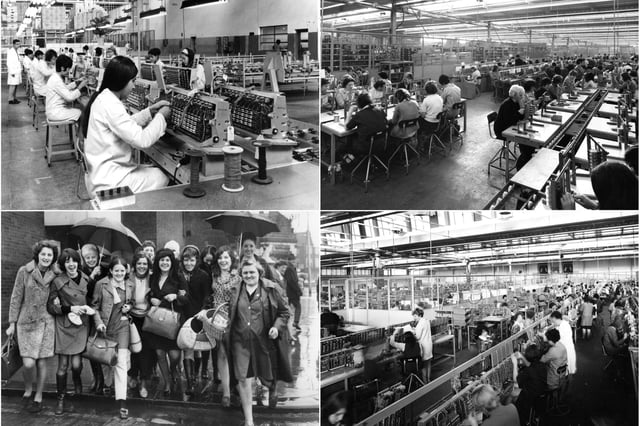 A selection of Gazette archive photos which will bring back memories for anyone who worked at Plessey.
We have 9 reminders of factory scenes, sports day reminders, fundraising and the day an important visitor did a tour.
Perhaps you are pictured or you can spot someone you know. We would love to hear from anyone with memories of working at the factory.
Which part of Plesseys did you work in and can you remember the friends you made.
Were you pictured at work in this November 1969 scene?
Take a look through our photo collection and then get in touch to tell us more.
Plessey workers were pictured leaving their meeting at the Unionist Club, South Shields, in 1969.
The training section at the Plessey new telecommunications factory. Does this bring back memories of your time there?
Industry Secretary Sir Keith Joseph talks to Linda Lambert at the Plessey factory.
Some of the 1,000 Plessey workers, South Shields after staging a walkout in 1970. Can you spot someone you know?
Employees at Plessey Telecommunications factory used the money they collected to buy toys for children in need in 1974.
The Plessey 5005 Crossbar telephone exchange equipment was pictured being assembled at the Company's new £500,000 factory at South Shields in 1969.
The Mayor and Mayoress of South Shields, Ald and Mrs A M Southwick, during their visit to the Plessey factory at Laygate. They are pictured with D G Booth,right, regional general divisional manager, and P Bourke, a solderer at work in 1969.
Surrounded by housing and the busy Frederick Street shopping area, the large Plessey Telecomunications factory and the smaller Mary Harris clothing factory are pictured in the new industrial complex at South Shields in 1971.
We want your memories and we would love your old photos of your time at Plessey. Get in touch to tell us more by emailing [email protected]