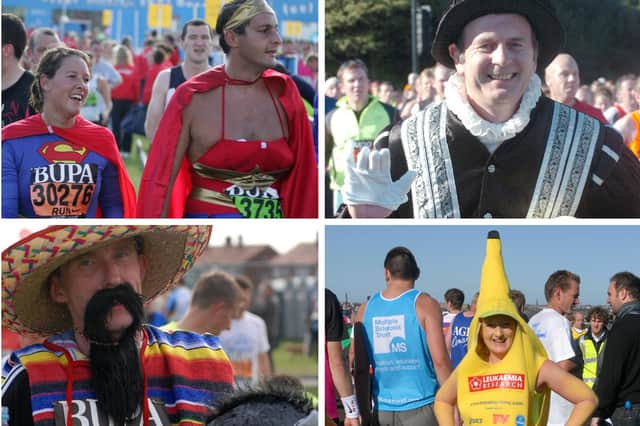 Bananas, bandits and Buzz Lightyear! 9 photos of the brilliant fancy dress outfits you have worn in the Great North Run
Fancy that! You lot certainly know how to have fun when you tackle the Great North Run.
You have dressed as everything from bandits to bananas and superheroes to Shakespearean characters for 13-miles of gruelling running.
It's all been in the name of charity and we have loved getting you on camera as you headed round the course in years gone by.
It's a veritable feast of fancy dress photos!
And get in touch if you've got a wacky costume ready for this year's race.