Fun at the summer fair: Were you pictured having a great time at any of these South Tyneside events?
The sun is belting down and that normally means a chance to enjoy great summer events.
Monday, 22nd June 2020, 4:45 pm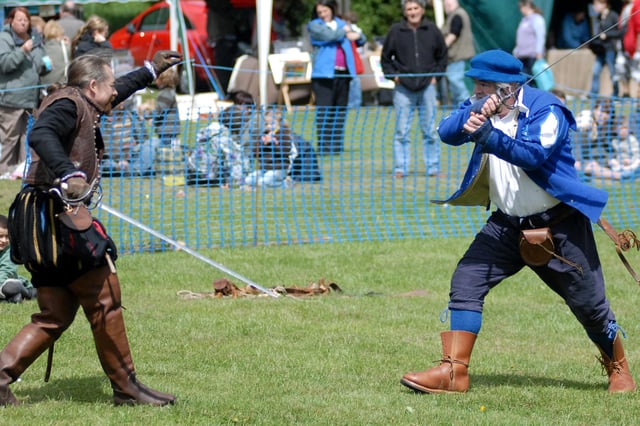 The medieval fair which was part of the 2011 Jarrow Festival. Were you there?
So how about a reminder of some you have loved from years gone by.
We're talking about the summer fairs where you can do everything from savouring a cupcake to having a go in the stocks.
We have 9 photos to share from South Tyneside. Were you pictured trying to beat the goalie, walking the plank or manning the cake stand?
Bede Burn Primary School summer fair looked like great fun seven years ago. Did you get along?
Take a look and tell us more if you spot a scene which brings back happy memories.
Cupcake at the summer fair at Epinay school. Looks like a wonderful reminder of 2011.
All the fun of the fair from eight years ago.
There's plenty of interest in this stand at the 2012 St James RC Primary annual summer fair. Can you spot anyone you know?
A choir entertains shoppers at the Westoe Village Fair five years ago. Does this bring back lovely memories?
The Bede's world food and craft fair in 2012. What memories does this bring back?
Lucy Robson and Adam Treanor with head Martin Clephane at the opening of the 2012 St James RC Primary annual summer fair.
The St Clare's Hospice Line Dancers are pictured at Westoe Village Fair. Are you in the picture?
Do these scenes bring back happy memories? If they do, tell us more by emailing [email protected]