On the march back in time at Simonside Primary School with pictures of witches, dunking and marchers!
We're hoping these great images spell lots of wonderful memories for you all.
Tuesday, 18th August 2020, 4:45 pm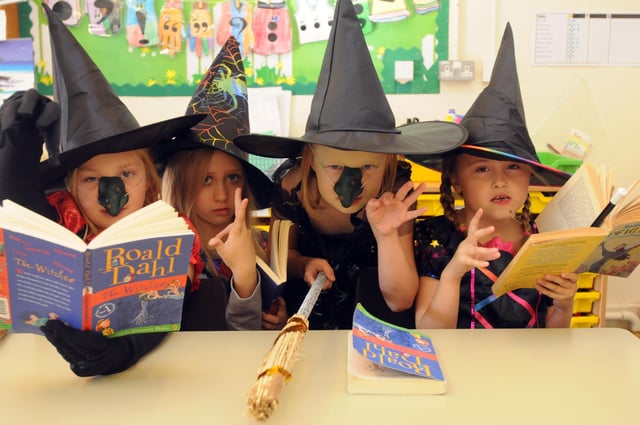 Roald Dahl Day at Simonside Primary School. But which year was this?
Take a look at a selection of archive pictures which were all taken at Simonside Primary School.
There's a World Cup theme and a witches day. There's a Roald Dahl tribute, a Nativity scene and a soaking for one teacher at a fun day.
But how many of these events do you remember? Have a look and tell us more.
Deputy Head at Simondside Primary School, Edward Jackson, was pictured on his last day before he left and Year 6 pupil, Ella Callaghan got to gunge him. Remember this?
It's World Cup Day at Simonside Primary School in 2006. Can you spot anyone you know?
Pupils got dressed up for a special tribute to the Jarrow Crusade. Remember this from 2007?
Meet the young stars of the 2005 Nativity. Can you spot anyone you know?
Simonside Primary School's talent show in 2014. Remember it?
Fun day at Simonside Primary School. Coun Lee Hughes is pictured in the stocks but were you there for the event?
A colourful Spanish themed lunch from 2008 but do you have tasty memories of the day?
Having a magical musical time at a school fun day five years ago. Were you involved?
Leave us spellbound with your excellent memories of these photos. Tell us more by emailing [email protected]