Re-live these 9 South Tyneside memories from when football came home in 1966
We're all daring to dream that football will be coming home.
Thursday, 8th July 2021, 2:54 pm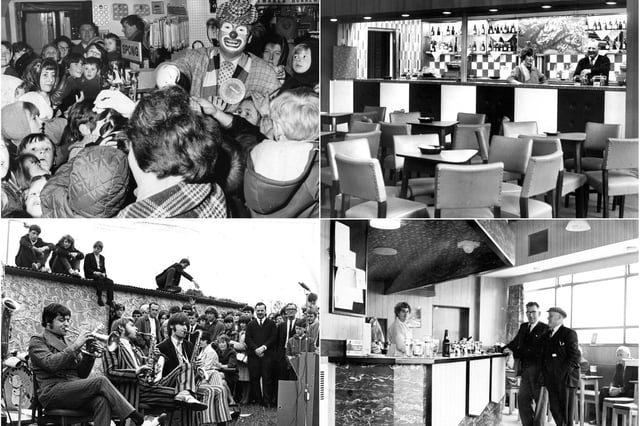 When English football was on a high and this was happening on South Tyneside.
In the meantime, how about some reminders of life on South Tyneside the last time England won a major tournament?
We have got 9 flashback photos from 1966 including a visit by a clown to a famous store, local pubs and a well-known band pictured in the borough.
We all remember Bobby belting the ball, and Nobby dancing, but who remembers these South Tyneside scenes?
Members of the Bonzo Dog Doo Dah Band - famous for the song Urban Spaceman - near the Pier Pavilion in 1966. Did you see them?
It's March 1966 and here is a picture inside the RAOB Club. Does it bring back memories?
Mothers and children packed the toy department at Binns in South Shields when Pierre the Clown visited. Were you there?
A scene from June 1966 with children playing in the Oakleigh Gardens centre. Remember this?
Harton Junior Boys with their football coaches - A Bragg, left and J S Smith, right in 1966. The man seated at the front is headmaster T Hewitt. Can you spot anybody else that you know?
The modernised bar at the Chichester Arms in 1966. Remember this?
Fletcher's Inn pictured in 1966. Were you a regular back then?
Two young members of South Shields Miniature Railway Society prepare one of the models for the club's first display to be opened in the Brownsea Hall, in Imeary Street. Pictured are Ian Whitfield and John Brown.
Seamen queuing to register for the strike at the Mill Dam offices of the National Union of Seamen, South Shields. Remember this from May 1966?
Do you remember life in South Tyneside back then? Tell us more by emailing [email protected]