What are your memories of Ingham Infirmary and were you pictured in one of these retro reminders?
It amassed almost 150 years of history in its time in South Shields.
Wednesday, 27th May 2020, 7:00 am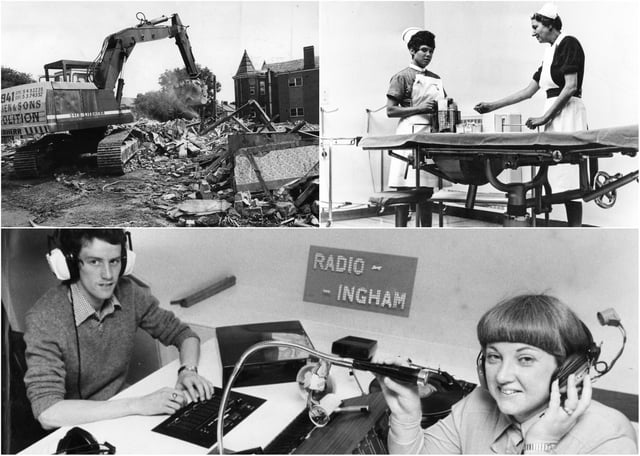 What are your memories of the Ingham Infirmary which closed in 1991.
And thousands of people will have memories of the Ingham Infirmary which closed in 1991.
Were you treated there? Perhaps you worked there and have fond memories of your colleagues.
Whatever your recollections, we would love to hear from you.
A resuscitation machine, costing £380, was accepted from Mrs R Turnbull, joint county borough organiser of the WRVS. Sister Beryl Hogg, right, is pictured demonstrating it.
But why not take a look at this selection of photos first and see if you can spot someone you know.
One of the £8,000 X-ray machines which was installed in the new £30,000 radiography at the Ingham Infirmary in 1962.
Miss N Collingwood, assistant matron at the Ingham Infirmary, switches on the background music which was installed for a trial period in January 1965.
A scene from April 1968 with Sister L Gladman, sister-in-charge of the operating theatre, showing the new ultra sonic instrument washer to members of the Ingham Infirmary Ladies Guild.
The opening of the new X-ray department at Ingham Infirmary in 1962. Recognise anyone in the picture?
Eleanor Minikin, who DJs the Tuesday night request show and Paul Keenan who runs a sports programme in the new studio at Radio Ingham, pictured in 1979.
Representatives of the Concordia Club present furnishings for the waiting room of the children's ward at the Ingham Infirmary in 1974.
Back to June 1991 and a digger clears bricks and mortar away from the Ingham Infirmary which was to make way for housing.
We would love to have your memories of the Ingham Infirmary. Share them by emailing [email protected]