Who do you recognise in these super South Tyneside retro class photos?
Do these school photos bring back happy memories?
Wednesday, 29th April 2020, 7:00 am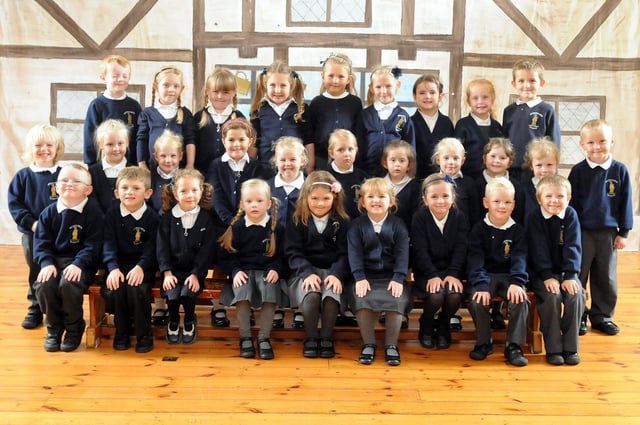 Here's a reminder of St Gregory's RC Primary School six years ago and it is Mrs Pickering's reception class in the photo.
During the days of lockdown, we thought we would share some reminders of class pictures from recent times.
So here are 11 photos for you to enjoy, each of a class line-up from a South Tyneside School.
Can you spot anyone you know? Take a look and tell us more.
St Bede's Primary were in the spotlight in this 2013 class photo. Recognise anyone?
Mrs McDonald's reception class at Sea View Primary School, but who do you recognise in this 2013 photo?
Biddick Hall Junior School in 2014 and it is Miss Archer's Year 3 class who are all smiles for the camera.
This one comes from 2014 and it shows East Boldon Infants School with Mrs Eggerton's reception class looking very smart. Remember this?
A lovely photo from 2013 showing the Lord Blyton Primary School line-up.
Another 2013 photo and this shows the new starters at Simonside Primary School in 2013.
Fellgate Primary School was in the spotlight in this 2013 which shows Mrs Malone's reception class.
Such a lovely photo from Valley View Primary School in 214 and it shows Mrs Riches reception class.
Who do you recognise in this 2013 line-up of Mrs Carter's reception class at Sea View Primary?
Mortimer Primary School is in this 2014 photograph which shows Mrs Batson's reception class. Have you spotted anyone you know?
Have you spotted anyone you know in these photos? And is there another school you would like us to feature? Tell us more by emailing [email protected]