Driving test waiting times 2023: how long is the practical test wait and when will backlog end?
MPs demand action as learners still face average of a 15-week wait to secure practical test appointment
Watch more of our videos on Shots! 
and live on Freeview channel 276
Visit Shots! now
The government has said it hopes to clear the driving test backlog "within the next few months" after MPs demanded action on the long wait faced by learners.
Transport minister Richard Holden told the House of Commons that waiting lists for the practical test were coming down "rapidly" and should be under control in coming months. He said the Driver and Vehicle Standards Agency (DVSA) was recovering after the pandemic and had added 300,000 new practical test slots.
Learner drivers have struggled to secure test slots and faced waiting times of up to 24 weeks since nearly half a million tests were cancelled due to lockdowns in 2020 and 2021.
One Tory MP raised the issue faced by a constituent in Buckingham who was struggling to book a spot at five centres despite logging on daily. Another Lib Dem highlighted the 18-week wait faced by learners in Shetland.
Holden told the Commons: "The DVSA is recovering after the pandemic. The theory test service is performing well, there are 620,000 practical test appointments in the booking system.
"Since April 2021 it has created an extra 695,000 car practical driving test appointments and the average waiting time to take a car test is at 15.1 weeks, with over 80,000 slots currently available."
Figures from late last year suggest the average waiting time then was around 13.5 weeks, although it varied massively around the country. While learners in Wales faced an average wait of less than six weeks, those in Yorkshire and the Humber had an average waiting time of more than 19 weeks, with many test centres not accepting any new bookings.
In June 2022, the DVSA said it hoped to bring the national average waiting time down to nine weeks before the end of the year through a combination of recruiting more examiners and extending its operating hours.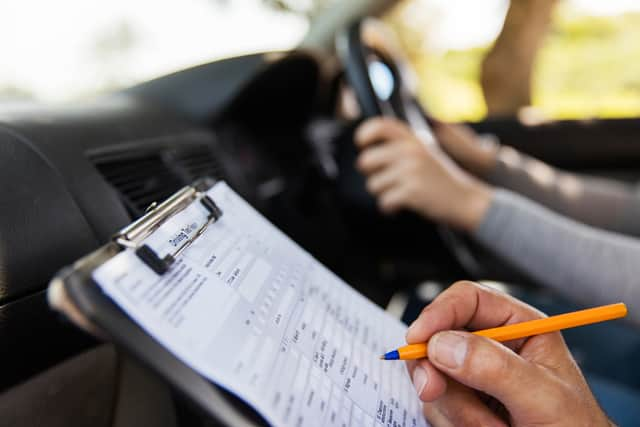 Challenging Holden on the current waiting times, Tory MP Greg Smith said: "Multiple constituents have written to me this week about the inability to get a driving test – one saying that despite logging on daily they can't get a test at all in nearby test centres at Bletchley, Leighton Buzzard, Aylesbury, Banbury, Northampton.
"For rural communities like those that I represent the car is absolutely essential to get anywhere, young or old, so can (Mr Holden) prioritise when he talks to the DVSA test centres for rural communities to get back on track?"
Holden, MP for North West Durham, replied: "I also represent a rural constituency, although in a different part of the country. We have made big progress in recent years with over 300,000 new slots available due to the extra 300 driving instructors we have hired since the pandemic.
"Waiting lists are coming down for driving tests – and rapidly – and we hope to achieve back to pre-pandemic levels within the next few months."
Liberal Democrat former minister Alistair Carmichael said the earliest date for booking a test is 18 weeks away in Shetland, and for Orkney there are "no test dates available".
He added: "That is quite apart from the continued lack of availability of off-road motorcycle testing."