How many have been hit with benefit caps in South Tyneside?
The number of families hit by the benefit cap in South Tyneside has surged during the coronavirus crisis, according to new figures.
Thursday, 20th August 2020, 11:48 am - 2 min read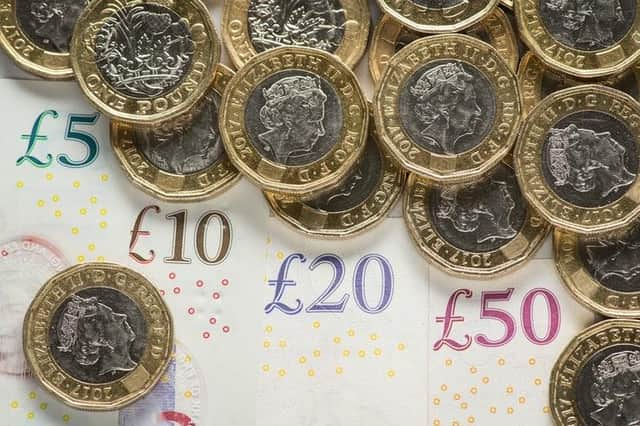 The pandemic has led to more families in South Tyneside having their benefits capped
Department for Work and Pensions figures show 297 households in the borough had their benefits capped May and the Government has, so far, ignored calls from charities to suspend the cap – despite acknowledging the pandemic had caused a record rise in the number of households claiming help.
This was ​a rise of 74% on the number capped in February – when 171 families had either their housing benefit or Universal Credit payment reduced.
The cap limits how much households can receive in total benefits, and currently kicks in at £20,000 a year for families outside London, where the limit is £23,000
Nationally, the number of families capped rose to 154,000 – up 93%.
Of those now affected by the cap in South Tyneside, 65% (194) are single parents – compared to 62% nationally.
The Government has increased the weekly Universal Credit payment by £20 a week between April 2020 and March 2021 due to the pandemic, but Work and Pensions Secretary Therese Coffey said last month there are "no plans" to make any changes to the benefit cap system for the same duration.
Jon Sparkes, chief executive of homelessness charity Crisis, said: "People are turning to the benefits system to break their fall, only to discover that the benefit cap is cutting them off from vital support.
"If we are to avoid a wave of people from losing their homes through no fault of their own, it's vital that the Government immediately suspends the benefit cap so that people have the means to stay afloat."
Homelessness charity Shelter said many "embattled parents" are losing vital support at the worst possible time.
Polly Neate, chief executive of Shelter, said: "I don't believe this Government wants to see families left hungry, hopeless and facing homelessness while this deadly virus continues, but this is what is happening.
"This flaw in the welfare system has to be fixed."
A DWP spokesman said: "The benefit cap ensures fairness for hard-working taxpaying households and a strong work incentive whilst providing a much-needed safety net of support."