LEGAL EAGLE: Rented home 'needs repairs' but landlord won't take a look
I moved into a property some three months ago and have a private landlord. After leaving an abusive relationship I was desperate to find a property and accepted the tenancy after a brief viewing.
Tuesday, 18th May 2021, 12:00 am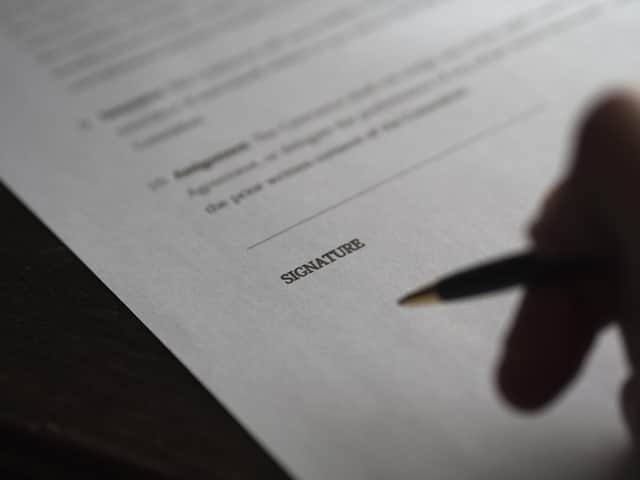 Your tenancy agreement may set out your landlord's policy on carrying out repairs.
Since moving in I have found mould in the main bedroom and bathroom and the boiler isn't working property. The landlord is refusing to inspect the property. What rights do I have to get repairs carried out?
Under the Landlord and Tenant Act 1985 and the Homes (Fitness for Human Habitation) Act 2018 all landlords of residential premises have an obligation to keep the structure and exterior of the property in good repair (including drains, gutters and external pipes) as well as installations for the supply of gas, water, electricity, sanitation, heating and hot water. If they do not do so then the tenant can potentially bring a claim for an injunction to force them to do the works, and they may also be liable to pay compensation. In addition, the landlord may have a contractual duty to carry out repairs on the property.
However, the landlord is not liable to carry out repairs unless he has been advised of them or in any other way has knowledge of them and has failed to carry out the repairs within a reasonable period of time.
A "reasonable period of time" will depend on the circumstances of the case and the severity of the disrepair. Your tenancy agreement may set out your landlord's policy on carrying out repairs. It is important that you inform your landlord of any disrepair issues as soon as you are aware of them.
Upon agreeing to carry out repairs, your landlord must provide reasonable notice of his/her intention to carry out those repairs at the property.
Not everything that is wrong with the property constitutes a repair for which the landlord is responsible. Similarly not everything that is wrong with your property necessarily attracts the award of compensation, or is covered by Legal Aid.
Whether or not you or your landlord is responsible for this will depend largely on its cause. In most cases if the problem is caused by damp it is the landlord's responsibility whereas if the cause is condensation the tenant is responsible.
Legal Aid may be available (subject to financial eligibility) to assist you.