Record number getting free school meals
More school pupils in South Tyneside are receiving free school meals than ever before, according to new figures.
13th Jul 2022, 12:37pm
- 1 min read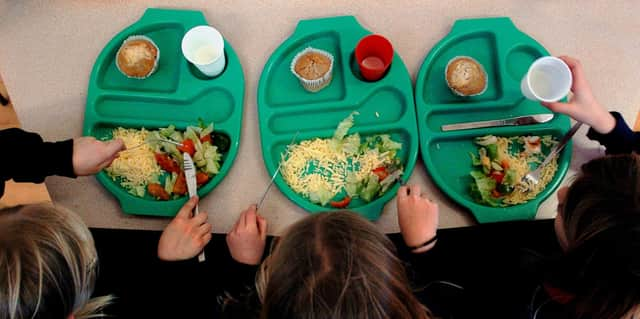 Record number receive free school meals.
Campaigners argue the Government should widen the eligibility criteria because of the cost-of-living crisis as Department for Education figures show 6,880 children in South Tyneside were eligible for free school meals in January – 30.2% of all pupils in the area.
This was up from 28.4% the year before, and the highest proportion since comparable records began in 2015-16.
In England, 22.5% of pupils – around 1.9 million children- are currently eligible for free school meals – up from 20.8%, and also a record high.
The Association of School and College Leaders said it is "shocking" that one of the world's wealthiest economies saw such a steep rise in the number of youngsters on free school meals this year.
Julie McCulloch, director of policy at the ASCL, added: "Even more shocking is the fact that current eligibility does not even capture all the children who need help. Free school meal eligibility now applies to 22.5% of pupils, but we know that the level of child poverty is about 30%."
New research by the End Child Poverty Coalition reveals 29% of English children were living in relative poverty in 2020-21, though this was down from 30% the year before and first fall in a decade.
The ECPC said it is likely due to Government measures during the pandemic, such as temporarily increasing universal credit by £20 a week.
A Government spokeswoman said it is providing more than £37bn to help families with rising costs, and will continue to keep eligibility under review.