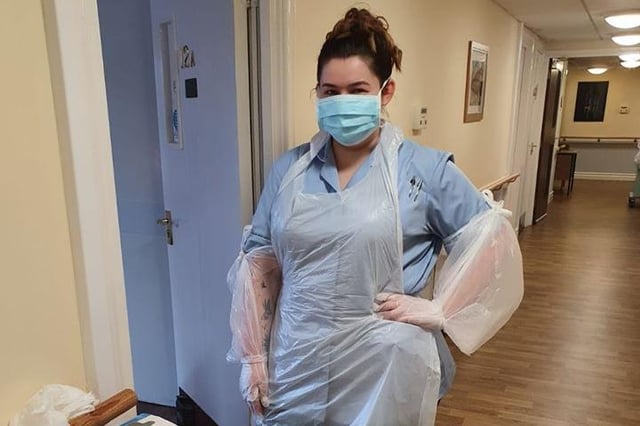 Jill Duncan says her daughter " is selflessly putting her own health and her family's at risk everyone she goes to work. She has been caring for residents who tested positive for covid-19, sadly two of them passed away. She comes in every night absolutely shattered but never complains"
29 photos of South Tyneside's health heroes nominated by you
We asked you to send us photos of your Health Heroes - and the response was huge.
Thursday, 16th April 2020, 8:20 pm
Updated
Thursday, 16th April 2020, 8:22 pm
The people who keep our National Health Service – and our country – running at a time of crisis really cannot be praised enough.
We are celebrating our key worker heroes, and we asked you to highlight the brave individuals and teams you know who are working on the frontline.
We had such an overwhelming response, we weren't able to use every one of the photos we received on our first photo feature.
But each and every one of them deserves their shout out, so here are more of your stars.