How many times were armed police called out in North East?
Armed police were deployed to a record high number of incidents in the Northumbria Police area last year – despite a fall in the number of officers trained to use guns, new figures reveal.
Wednesday, 12th August 2020, 4:20 pm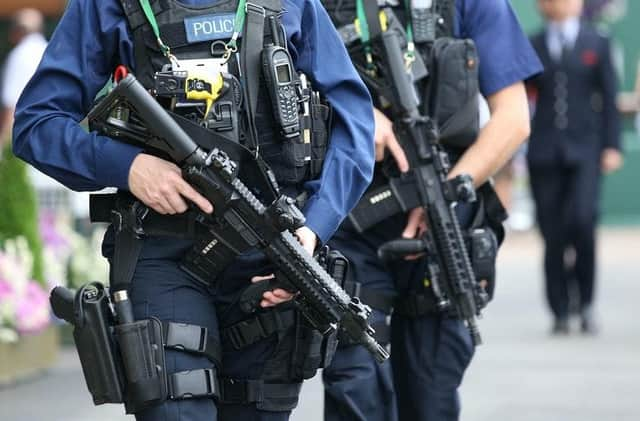 Armed police were called to a record number of incidents in the North East last year
Home Office data shows Northumbria Police conducted 376 armed police operations in the year to March.
That was up from 166 in 2018-19, and the highest number since comparable records began.
This was despite the number of armed officers within the force falling from 132 to 125 over the same period.
That figure was still higher than a decade earlier, when there were 102 armed officers in Northumbria's ranks.
Nationally the number of firearms officers fell 2% to 6,518 by March 31 – ending a three-year upward trend – and despite the Government's £143m recruitment drive in 2016 for 1,500 extra firearms officers over a five-year period.
National Police Chiefs' Council lead for armed policing, Simon Chesterman, said using a weapon is "always a last resort".
He added: "A mark of the quality of training that armed officers receive is how infrequently they have to use their weapons.
A Home Office spokesman said armed officer numbers might have been impacted in the short-term by the coronavirus pandemic.
He added: "More than 4,000 officers have already joined as part our pledge to recruit 20,000 additional officers in the next three years and the policing system has been given its biggest funding boost in a decade."
He also said the multi-million-pound recruitment programme has resulted in a "steady uplift" of armed officers since 2016.