Image released of freaky Halloween mask used by robber in sickening raid in Cleadon
This is the freaky masked used by 'appalling' robbers as a delivery driver was threatened with being 'chopped up' in a sickening crime.
Police have now released images of evidence from the case as officers send a strong message to those considering offending.
In the early hours of May 15 last year, it was reported that a driver had started his rounds for the day when he noticed a Nissan Juke had been following his route through South Tyneside.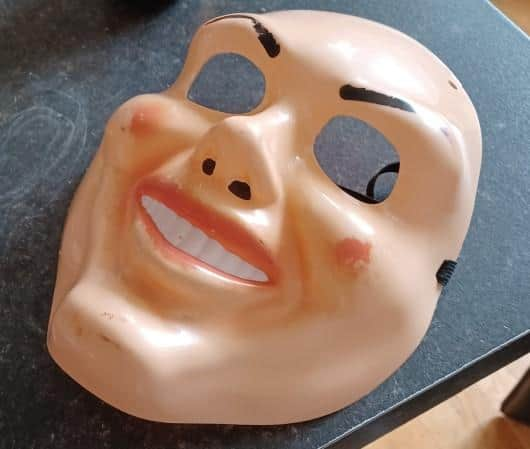 When he arrived at the One Stop store in Cleadon to deliver their batch of newspapers, a man and woman wearing Halloween masks exited the Juke and made their move.
The male offender – later revealed to be 45-year-old William Bogie – began to verbally threaten the driver, threatening to "chop him up", while waving a machete at him.
Bogie then drove away from the area in the stolen delivery van, with his female accomplice, 43-year-old Leanne Craggs, driving away in the Juke.
The victim was physically uninjured in the ordeal but left shaken.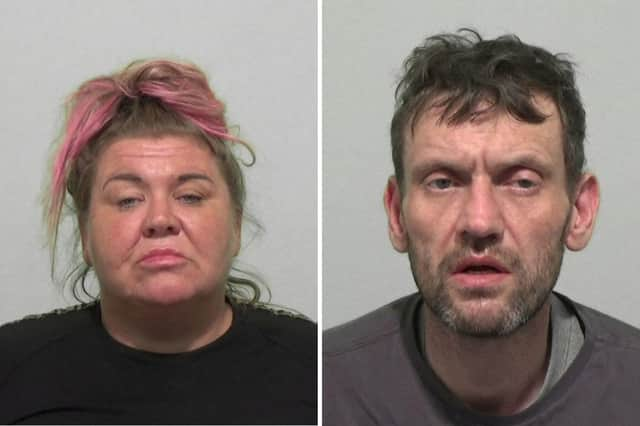 The incident was reported to police and an investigation was immediately launched, leading to the arrest of both Bogie and Craggs in connection with the robbery.
Officers swiftly identified Bogie on CCTV wearing the same clothing as described from the robbery while at a petrol station near to the A690 Durham Road in Sunderland a few hours earlier.
A search was carried out at Craggs' home address at a later date where detectives located two Halloween masks believed to have been worn in the robbery – as well as a large haul of newspapers dated the same day as the attack within the property and in a nearby back lane.
The stolen van – worth £25,000 – was also later recovered by police on patrol.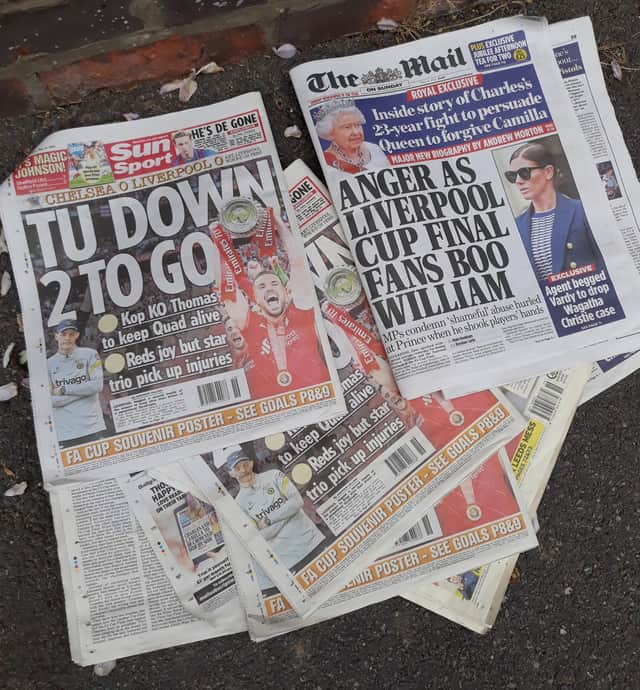 Leanne Craggs, of Villiers Street in Sunderland was later charged with robbery and pleaded guilty to the offence on the basis she did not know Bogie was armed in November.
She appeared before Newcastle Crown Court on Monday, February 6, where she was sentenced to three years and seven months in prison.
William Bogie, of Somerset Cottages in Sunderland, was charged with a string of offences including robbery, possession of a bladed article and breach of bail conditions – as well as driving offences for being disqualified and no insurance use.
He denied all charges to put him but was later found guilty by a jury following a trial at Newcastle Crown Court. Bogie appeared before the same court on Monday (February 6) where he was jailed for six and a half years.
Detective Constable Chris Sengelow, of Northumbria Police, said: "This was an appalling incident which saw Bogie and Craggs target a lone delivery driver, going about his morning. There is simply no excuse for their behaviour – and I am pleased to see them both behind bars.
"It must have been a shocking ordeal for victim, who remained calm despite the despicable and threatening actions of the offenders involved.
"Not only were they shameless, but they were brazen in their approach – and thanks to CCTV footage found ahead of the robbery, and key evidence stashed at Craggs' home – the jury were able to see through Bogie's denial at court.
"I would like to thank everyone involved in bringing Bogie and Craggs to justice. We will continue to do all we can to tackle perpetrators like this and ensure our region remains as safe a place as it possibly can be to live, work and visit."
Anybody who sees anything suspicious in their area is asked to report it by using the 'Tell Us Something' page of our website or by calling 101. In an emergency, or if a crime is taking place, always dial 999.
People can stay up to date on the latest news in your area through Northumbria Connected – sign up on the website: Home Page - Northumbria Connected