South Shields woman in court after falling out with neighbour over their dogs
A woman branded a former friend living next door "twisted" after they fell out over their dogs and other matters, a court heard.
Published 3rd Feb 2023, 17:44 BST

- 2 min read
Updated 3rd Feb 2023, 17:44 BST
Ashleigh Lockhart, 47, also gave a rude finger salute to her foe's CCTV camera and banged on the partition walls between their homes in John Reid Road, South Shields.
Lockhart was anything but neighbourly during a dispute which ran from Saturday, September 10, to Monday, December 12.
Trouble flared after an incident over both parties' pooches and an allegation of noise made by Lockhart against for ex-pal's son – all exacerbated by a mental health issue she suffers.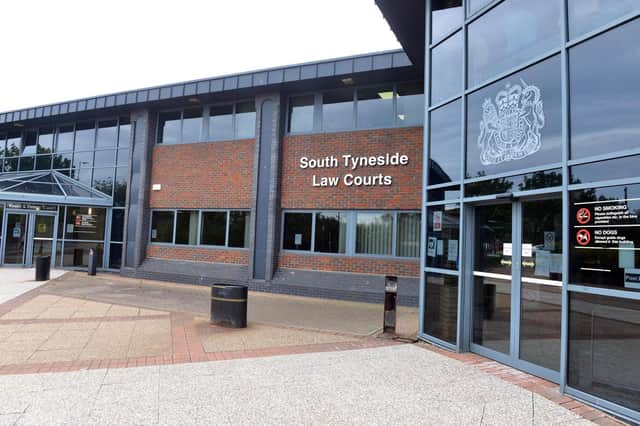 Borough magistrates were told Lockhart made no physical threats and her poor behaviour had mellowed after early intervention by police.
Prosecutor Paul Anderson said: "They used to have a friendly relationship.
"The victim says that Ms Lockhart had been saying her adult son had been banging on her walls.
"The police made inquiries and found the son was not at home at the time of the alleged harassment.
"Ms Lockhart did call her 'a twisted *****' which was caught on CCTV.
"Her banging on the walls was also caught on video. Her behaviour has become rather better over time."
Lockhart, who has no previous convictions, pleaded guilty to charges of harassment without violence and causing harassment, alarm or distress.
Mr Anderson revealed her antics had subsided since the imposition of a community protection notice against her in December.
The police-backed notice compels her not to harass her neighbour, enter her property or garden or make abusive gestures.
Joanne Gatens, defending, said Lockhart's actions were at the lowest possible level of harassment and had been provoked by a medical condition.
She added: "It's accepted they were friends. There was an incident involving their respective dogs.
"At the highest point, she calls her 'a twisted *****', that's the level. She also shouted at the CCTV and gave it her finger.
"It's a shame that perhaps a breakdown in her mental health has brought her to court today.
"The community protection notice has given her the shape she needs in terms of her life."
Magistrates told Lockhart they placed her offences in the lowest category and sentenced her to a 12-month conditional discharge, with £85 court costs and a £26 victim surcharge.