South Tyneside born critically acclaimed musician to write and star in Live Theatre play
The Mercury Prize nominated musician is marking her debut album's 10 year anniversary at the Live Theatre.
Published 18th Mar 2023, 10:00 BST

- 2 min read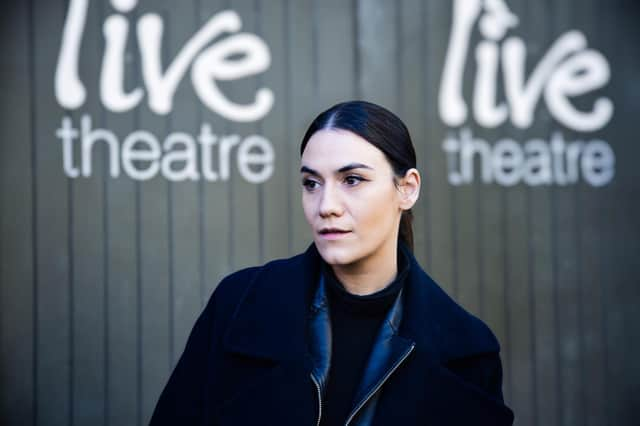 Local musician Nadine Shah will write and perform in a theatrical response to her first album marking 10 years since its release.
To Be A Young Man will be a deep dive into the themes of Nadine's debut Love Your Dum And Mad and will run at the Live Theatre from 4th to the 20th of May before touring to the Brighton Festival and London Southbank.
The contemporary singer was born in South Tyneside and was nominated for the Mercury Prize in 2018 for her critically acclaimed album Holiday Destination.
Nadine said: "I've been an admirer of Live Theatre for years and for years I've been
desperate to find some opportunity to make something with my friend, the writer Jackie
" This seemed a no brainer and the perfect chance to collaborate with this brilliant place and my incredibly talented friend. It's a total honour. Acting doesn't come easy to me but sadistically I enjoy the challenge."
The play will form part of Live Theatre's 50th anniversary celebrations and will follow four disparate characters meeting at the wake of a friend.
Nadine's debut album was inspired by a young man who took his own life.
Jack McNamara, Live Theatre's Artistic Director, said: "When I first approached Nadine with the notion of finding a theatrical form for her album, I had no idea what direction it would take nor how personal it would become.
"The idea grew and grew and Nadine paired up with the writer Jackie Thompson, a close friend who really understood her world and work. Together they have gone so deep into where this amazing album came from and found its narrative so naturally. It's a rare privilege to watch an artist go back to that very first creative expression and find a new life for it through a different lens.
" And having Nadine in the production as well completes the whole picture perfectly, bringing it right into the present tense. It will be a very exciting thing to witness and be part of."