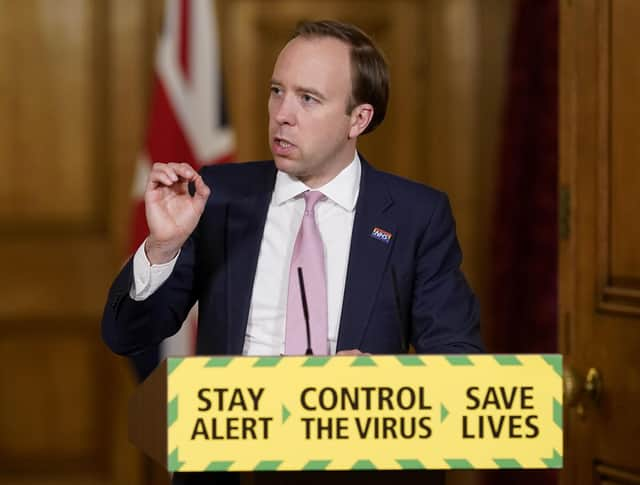 Health Secretary Matt Hancock is under fire from MP Emma Lewell-Buck.
I cringed when I heard a Tory claim this week that the Secretary of State has 'done more than anyone through this pandemic'. I strongly disagree - our NHS staff, carers, supermarket workers, delivery drivers and many more key workers and volunteers have been working relentlessly around the clock to keep this country running - they have all worked far harder than he has and they have made huge sacrifices in doing so. They deserve our utmost gratitude and respect.
I also know I am not the only one who was aghast last week when it was revealed that NHS hospital staff in England were going to once again be charged for parking at their places of work after it being free since the end of March. This Pandemic is still with us, we are still being told to avoid public transport.
We need our NHS workers to arrive safely and healthily at work. The Health Secretary stated that free parking can't continue indefinitely yet in Wales and most of Scotland charges don't apply. The French Government have rewarded their workers with a £2000 pay rise. The UK is going to re-introduce charges that range from £77.00 -£15.00 per day, depending on what part of the country you happen to work in.
I have made representations to our own NHS Hospital Trust to urge them not to burden our hardworking NHS staff with these charges. Not only for the sake of the staff but also residents whose streets, if charges are re-imposed, will be filled with excess cars parking for long periods of the day. There are potential areas near our hospital which could be temporarily used as additional parking space for our hospital staff if the correct negotiations take place.
It is predicted this Winter could see a further 120,000 deaths, we are still in this pandemic. Now is not the time to start charging NHS staff for parking.
I admit that I stopped clapping on Thursday evenings before it
officially ended. It became a PR exercise for the Government,
shifting focus from the mishandling of the pandemic and
creating an illusion that the Prime Minister and his Government
care. Instead, I have used my time to ensure our amazing NHS
workforce have recognition via their pay and conditions,
because that is what ultimately, they deserve.
It's just a shame the PM and Matt 'he's done more than
anyone' Hancock haven't joined me.