EMMA LEWELL-BUCK: We need a radical rethink of how our economy operates
As expected, the lockdown has been extended and many are slowly adjusting to new ways of living and finding ways of coping with isolation, social distancing and the eerie feeling of empty streets, closed shops and boarded up businesses.
Thursday, 23rd April 2020, 12:00 am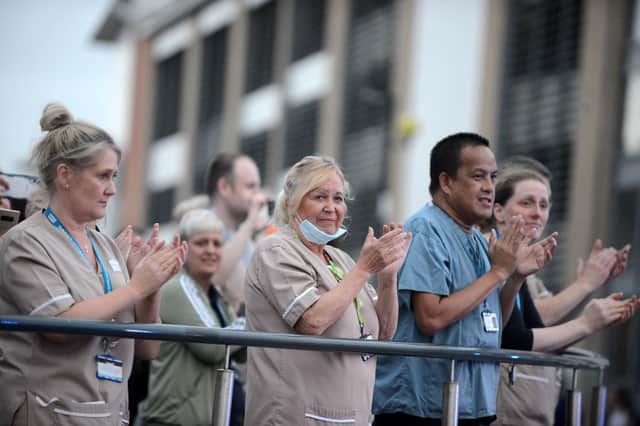 Coronavirus has affected social and business life.
Here in South Shields like many coastal towns we have seen a steady decline in recent years of retail outlets on our high street. In just the past week Debenhams sadly announced they would be closing and whilst closures such as this are very visible there are many more small and medium-sized enterprises (SMEs) who are desperately struggling to stay afloat and protect their staff so that once this crisis is under control they can re-open and continue to contribute to our local economy.
These SMEs make up the majority of businesses in Shields and whilst the Government have put in place a number of schemes to support SMEs, far too many have fallen through the cracks. Many have not met the criteria and do not qualify for any support whatsoever. One such plan put in place is the Coronavirus Business Interruption Loan Scheme (CBILS).
Where the Government make a Business Interruption Payment to cover the first 12 months of interest payments and provide lenders with a guarantee of 80% on each loan. However, several businesses have informed me that they have either been refused the loan by their bank or are expected to pay high interest rates.
The Governor of the Bank of England has matched Labour's calls for the Chancellor to urgently act and put more pressure on banks to support businesses. He has called for a small business emergency local scheme to avoid long-term economic damage in the wake of figures which show that despite over 300,000 expressions of interest for CBILS, only 6,000 companies have benefitted.
Locally South Tyneside Council have set up a Business Hub to assist with queries and access to Government backed schemes. To date they have offered grants to over 1500 local businesses and are now proactively contacting any businesses that may be eligible for support but haven't yet made contact. They can be contacted on 0191 481 3456.
I know many of our local businesses are pulling together in this crisis supporting each other, finding innovative ways online to keep going and changing their practices to support our key workers. Thank you all of you for everything you are doing. I promise I will always do everything I can to press for more support for you.
We will hit recession this year. Prior to this crisis our economy was already in reverse. Years of financial mismanagement directed the nation's finances to supporting tax cuts for the well-off and austerity and the stripping back of public services led to the UK being completely unprepared for a crisis of this scale.
One thing to come out of this awful pandemic is a growing consensus that we need a radical rethink of how our economy operates and the misguided pursuit of placing profits before people and their health.