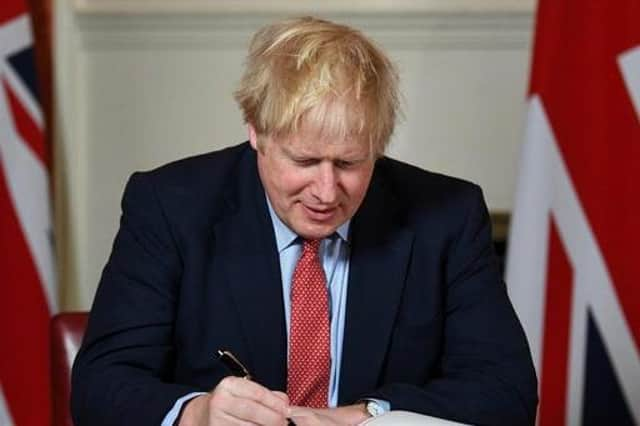 Prime Minister Boris Johnson.
The year 2020 will forever be remembered as the year the Coronavirus outbreak created a world health crisis that had such a serious impact on people's lives.
We all know how hard lockdown has been.
Officially over 30,000 people – including over 100 health and care workers – have inexplicably lost their lives but it is feared that the true figure could be as high as 55,000.
Behind these tragic figures lies the pain of grieving families and communities and it's shameful that one of the wealthiest countries in the world has been brought to its knees by an unacceptable government response to a crisis of epic proportions.
Our NHS workforce have put everything they can into saving as many lives as possible despite a decade of being starved of funds by the Tories and a lack of PPE to protect themselves.
The government's failure to go into lockdown earlier and deliver a proper testing, contact tracing and isolation strategy, the lack of PPE, and the neglect of our care homes were no doubt huge factors in the UK recording the highest death rate in Europe.
Johnson's bumbling, confusing address to the nation on Sunday night left people more confused than they were beforehand.
He has ditched the "Stay Home" slogan for an absurd new "Stay Alert" one. What does "Stay Alert" actually mean?
We needed to know that the government are on top of the crisis. We needed to know that everybody who needs a test can finally get one. And above all, we needed to know when we could see our loved ones again.
The Prime Minister's road map has raised more questions than answers: how can we be sure our workplaces are now safe to return to; how can we get to work safely and how can millions of people go back to work while balancing childcare and caring responsibilities?
This is a government that doesn't know what it's doing.
It must be held accountable for its failings when we finally do come through this crisis – whenever that may be.