KATE OSBORNE MP: The burden of the cost of living crisis (created in Downing Street) should not fall on working people
With inflation continuing to spiral, food prices up 16% and fuel bills set to increase further in the coming months, these are difficult times for many in the Jarrow constituency.
Published 16th Feb 2023, 08:00 BST

- 2 min read
Updated 16th Feb 2023, 10:13 BST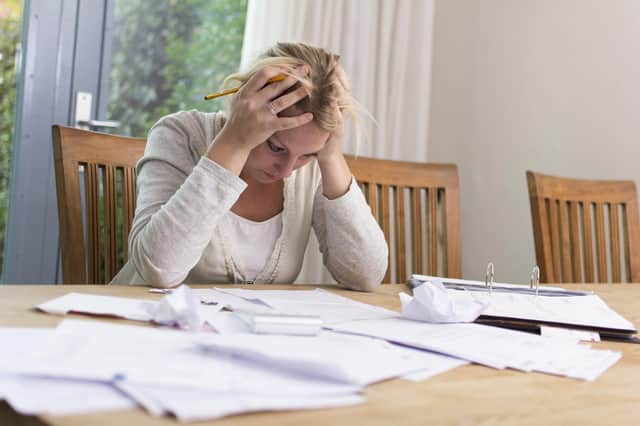 The UK is on the brink of recession, with real wages falling, small businesses going under and people worrying about how they are going to make ends meet.
I'm contacted on a daily basis by people who do not know what else to do, my team and I help residents every day, with housing dealing with threats of homelessness, rent arrears and many other areas of advice.
Whilst we have some in our community putting in a truly wonderful effort, going above and beyond to help those in desperate need – it is a damning indictment on this government that community warm spaces have been opened up to allow those who can't afford to put on the heating to warm up.
The burden of the cost of living crisis (that was created in Downing Street) should not fall on working people. I've raised these issues in Parliament on behalf of constituents who have been in touch who are worried about how they are going to get through these difficult times – but the government have no answers – they don't want to help communities – preferring to continue making the political choices that put profit over people.
A Labour government will provide a real plan to grow our economy, deliver good jobs, and improve the quality of life for families and working people in this country.
I am determined to ensure that my constituents know I am on their side and I've organised another Cost of Living Roadshow at Boldon Community Association this Saturday (10am-12pm) to help provide advice to people concerned about the rising cost of living.
Free professional advice will be available on dealing with rising fuel costs, money saving, benefits and debt management as well as information on the financial support available. At each roadshow, we will be joined by various organisations, including Citizens Advice, Age Concern, Veterans Response, Mental Health Concern as well as representatives from the local authority.
In December last year, I organised two Cost of Living roadshows at Heworth Leisure Centre in Gateshead and Perth Green C.A and the feedback I received was overwhelmingly positive.
If you, or someone you know, needs help, please do come along. It is more important than ever that we support each other as a community and reach out if in need of help.