KATE OSBORNE: Tories have no plan to rebuild our shattered economy
Last week the Conservative government set out its long-awaited road map for easing restrictions but for businesses and families alike there's still no clear sense of direction following yesterday's Budget.
Published 4th Mar 2021, 00:00 BST

- 3 min read
Updated 4th Mar 2021, 09:00 BST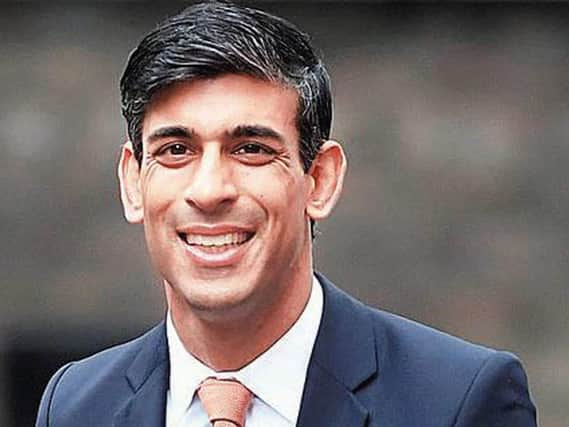 With over 20 million people already vaccinated so far, there is certainly light at the end of the tunnel.
That in no small way is down to the extraordinary effort of our NHS and GP staff, scientists, lab technicians, nurses and volunteers.
But there is still some way to go, and I know it will still require a huge collective effort to make sure we emerge from this crisis as quickly as possible.
The million-dollar question is how we emerge from this latest lockdown, and what kind of economy we build in the future?
Yesterday's Budget was the Chancellor's last chance to put that right, and this government's opportunity to make amends for their dreadful handling of the pandemic over the past year. They failed to do so.
The pandemic has delivered a hammer-blow to the economy, with so many businesses hit hard, resulting in more job losses and businesses ceasing to trade.
The government has rightfully committed to extending the furlough scheme until September, but what then? The huge question that still remains is what will happen to those jobs when the scheme ends?
Our NHS – already crippled by 10 years of Tory austerity and underfunding - has needed huge sums of money to cope with the mammoth demands placed upon it, not to mention the billions wasted on 'crony contracts' handed out to the Tories and their friends during the pandemic.
Conservative-driven austerity under David Cameron, George Osborne, and Theresa May has already laid the foundations for the destruction of our health service, its consequences already have our NHS regularly at breaking-point. Prior to the pandemic, there were 100 thousand vacant jobs within the NHS. How will this be resolved when the Chancellor had absolutely nothing in this Budget for Health and Social Care and the workers within it?
From the mass shortages of PPE that Health Secretary Matt Hancock now claims never existed, to the unacceptable staff shortages that forced hard-working doctors and nurses to work themselves into the ground for lots of Boris Johnson-led claps on the steps of Downing Street, we must never forget the failings of this government over the past 12 months and beyond.
Economically, we are in the direst of situations and the Chancellor has had little choice but to extend the furlough scheme and maintain the £20 uplift of Universal Credit for another six months – but still refuses to extend the uplift to legacy benefits such as Employment and Support Allowance. Where is the additional support for those living with a disability?
For many months, I have joined many MPs in Parliament calling for more help for the self-employed and although more are now eligible for grants, is a year too late – these valued workers should have been given help months ago.
Despite all of the Tory spin and press releases they have churned out in the run up to the Budget, one thing is certain – Rishi Sunak has played a huge part in this government's shambolic handling of the crisis.
Sunak is seen as something of a media darling but he, along with Boris Johnson and the rest of the Conservative government, have presided over this country's extended length of battling Covid and the UK having the biggest death toll in Europe. The Conservative government were too slow to act throughout the crisis and their failings have been laid bare for all to see.
The reality is that the Conservative government wants to continue with the same austerity programme and unequal country that's been so cruelly exposed by the virus.
A Conservative government whose decisions have left us with the mess we find today with unemployment at 5% and debt at over £2tn.
No matter how Rishi Sunak tries to gloss over his terrible record with glitzy images on social media, the government has no plan to rebuild our shattered economy, much of it of their own making. We need and deserve so much more.