KATE OSBORNE: Workers have been badly let down by this government
This year the Coronavirus pandemic has created a challenge for our communities like nothing I have ever experienced in my lifetime.
Thursday, 28th May 2020, 12:00 am - 2 min read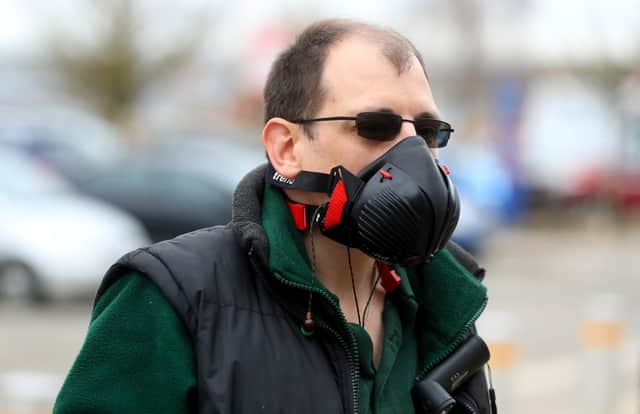 Protective equipment is needed for workers. Photo: Mike Egerton/PA Wire
The Coronavirus pandemic has had an unprecedented impact on working life.
The trade union movement has been at the forefront of campaigns standing up for the voices of working people across the UK and in all sectors.
Workers have been badly let down by a government that has not provided enough Personal Protective Equipment that they needed or the testing that should have kept them safe.
I am extremely proud that trade unions, like my union, Unite, have played such a key role in holding the government to account and forcing Ministers to provide more support to workers.
The unions were vital in the design of the Coronavirus Job Retention Scheme, which guaranteed many workers 80 per cent of their pay.
It is the trade unions who fought for and won an extension to the furlough scheme until October.
It is the trade unions who are continuing to challenge the government to ensure the safe return of our nurseries and schoolchildren.
In retail, healthcare and beyond, it is the unions who have been in discussions to introduce safety measures such as protective equipment, hand washing facilities and enough space to social distance.
Every worker deserves to carry out their job in safe and fair conditions.
I give you my word that I will continue to work with our trades unions in order to stand up for working people, and oppose any weakening of rights in the workplace.
The Covid-19 crisis has proved the power of being in a trade union.
As a long-standing campaigner in the Labour movement and as a senior trade union rep, I have campaigned and won better pay, improved terms and conditions for thousands of workers, so I know the benefits being in a union can bring.
From the creation of our NHS, the Equal Pay Act to the introduction of the national minimum wage, the Labour Party has always sought to move society towards a fairer and equal future and fought to improve the rights of working people.
None of these achievements would have been possible without hundreds of thousands of trade union members coming together to stand up for each other.
Together, we will continue to keep up the fight and if you haven't already, please join a trade union!