Tighter controls or time to stop? What Gazette readers think about banning the sale of fireworks
There have been increasing calls to ban the sale of fireworks to members of the public – this is what Gazette readers had to say.
The current law states that fireworks can only be purchased from registered sellers for private use between October 15 and November 10, December 26 to 31 and three days before Diwali and Chinese New Year.
It is illegal for under 18s to buy fireworks and they must not be set off between 11pm and 7am, except for on Bonfire Night, when the cut off is midnight and New Year's Eve, Diwali and Chinese New Year, when the cut off is 1am.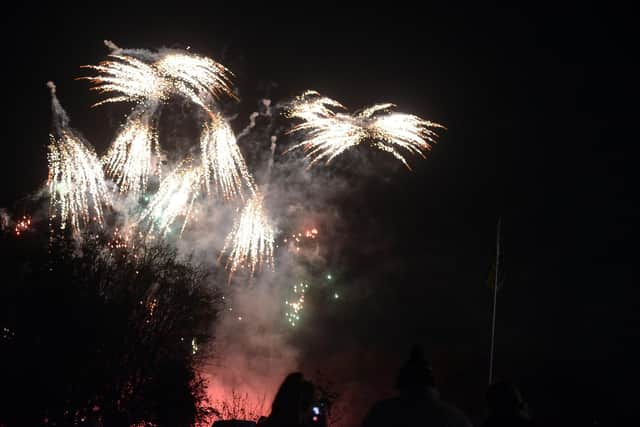 Maxine Copeland: "They're getting beyond ridiculous now - way too loud and it seems that they're no longer set off for Bonfire Night, they're set off for quite a few weeks and at random times."
Danielle Potts: "Not only have we had to watch our dog live in fear every day with the noise going off all times of day and night, there are also used fireworks littering the streets and field opposite my house.
"What about the elderly, the vulnerable and anyone with suffering PTSD or anxiety? Wouldn't be so bad if it was just one night a year or fireworks were silent."
Sharon Finlay: "The harm they cause outweighs the joy they bring. Many animals are suffering due to them how they continue to be sold is beyond my comprehension."
Kath Dafter: "Sick of them already and the poor fire brigade gets the backlash on Bonfire Night with no thanks."
Laura Morland: "Only organised clubs and charity displays should be allowed."
Paul McIntosh: "The general public can not be trusted with them, plus, proper organised displays are better."
Kelly Morton: "Been going off since June where I live. They're nothing but bother and our emergency services suffer totally unnecessarily."
Maxine Bell: "It's not even just about pets being scared, I've had two rockets land in my yard that closely missed the dog, she yelped when it landed. I thought it had hit her."
Support your Gazette and become a subscriber today. Enjoy unlimited access to local news, the latest football stories and new puzzles every day.
With a digital subscription, you can see fewer ads, enjoy faster load times, and get access to exclusive newsletters and content.