How a routine eye test revealed South Shields toddler has rare eye cancer that affects just 50 UK children a year
A routine eye test turned into a cancer diagnosis for a one-year-old who is now fighting the disease with the support of his friends, family and community.
Published 16th Jan 2021, 10:16 BST

- 4 min read
Ivor Spottiswood's mum and dad, Jess and Gary, were given the devastating news that their youngest son had retinoblastoma, a cancer that only affects around 50 children in the UK each year, in November.
The toddler, from Laygate, was born with one pupil larger than the other, which, although seemingly innocent, led to him being referred for a routine eye test after his one year health check.
Covid restrictions delayed the test, but when it happened on November 19 at South Tyneside Hospital, Jess, 30, never imagined it would lead to a cancer diagnosis.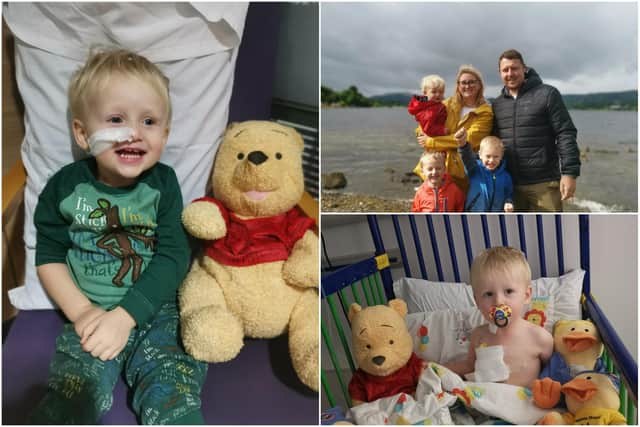 Jess, who is also mum to Archie, six, and Eli, four, said: "The initial eye test went as planned and his vision was fine, but just to make sure, he was seen by an optician at South Tyneside Hospital who said they could see some white spots on the back of his eyes. I asked them what the worst case scenario was and they said that it would be a tumour, but not to think that yet.
"They referred Ivor to Sunderland Eye Infirmary and I went home expecting to receive a letter for an appointment. Literally an hour later, the Eye Infirmary rang me and asked me to come in straight away.
"When we got there, we were pretty much whizzed through straight away, so I knew something must be wrong. I'd noticed Ivor's larger pupil when he was born, and had asked about it, but sometimes baby's pupils are different at birth. Then I asked about it again at his one year health check as it hadn't settled down, which is when we were referred for an eye test."
Scans carried out on the back of Ivor's eyes revealed that the youngster had five tumours across both eyes. Thankfully, the tumours are not on the optic nerves, which means doctors are hopeful his sight will not be affected.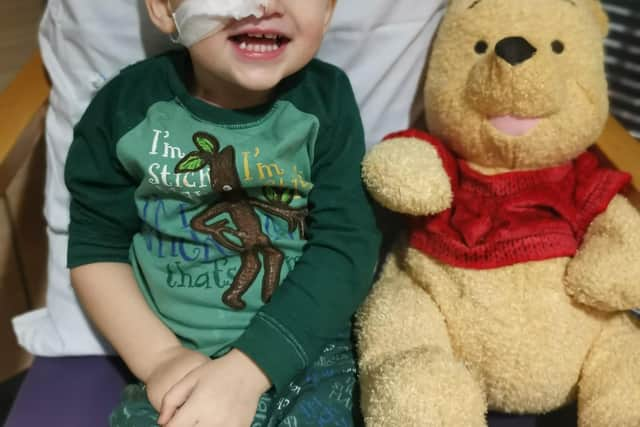 "They said the word 'retinoblastoma' and I googled it straight away, which is probably the worst thing you can do. But at that point I still didn't want to think the word 'cancer'," explained the mum-of-three.
Three days later, Ivor was seen by specialists at Birmingham Children's Hospital who confirmed the shocking diagnosis. Whilst there, the tot received an initial bout of laser surgery in a bid to reduce the tumours, but the largest of the five has since grown, meaning he has recently had the first of four rounds of chemotherapy at Newcastle's RVI Hospital. It's led to a huge fundraising drive for CHECT (the Childlhood Eye Cancer Trust), inspired by Ivor's courage.
It's been a rollercoaster two months for the family, but Jess says she's proud of how her sons have dealt with a medical condition most adults would struggle with.
"Ivor's been absolutely amazing. It's awful for him to be prodded and poked, but hopefully he'll not remember that," said Jess, who is married to Gary, 33, a sales team manager for Elavon. "He got quite poorly after his first round of chemotherapy, but that's to be expected, he's back to his happy self now.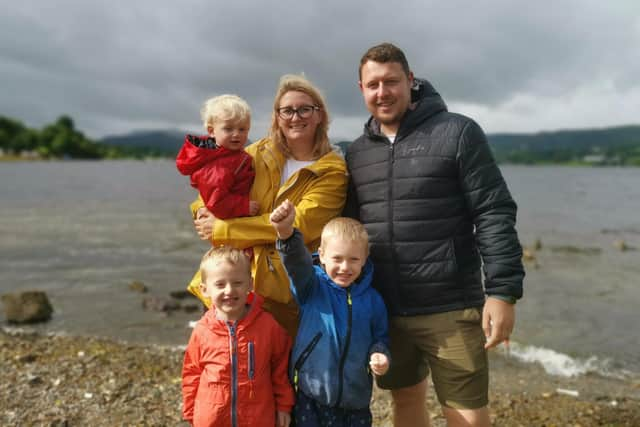 "We know that he'll be poorly for two weeks just after the chemo, then himself for two weeks, before he has the next month's dose."
Jess says Westoe Crown Primary School pupils Archie and Eli have also taken it in their stride.
"We've been very careful about what we tell the boys. They know enough that they understand, but we don't use the word cancer," she explained. "At first Archie was a bit wary of Ivor's feeding tube in his nose, but he's used to that now. They're all just cracking on, which is fantastic."
As the cancer can run in families, Gary, Jess and the other two other boys have all had their vision and eyes tested and scanned at Sunderland Eye Infirmary, which showed that it wasn't hereditary in this case.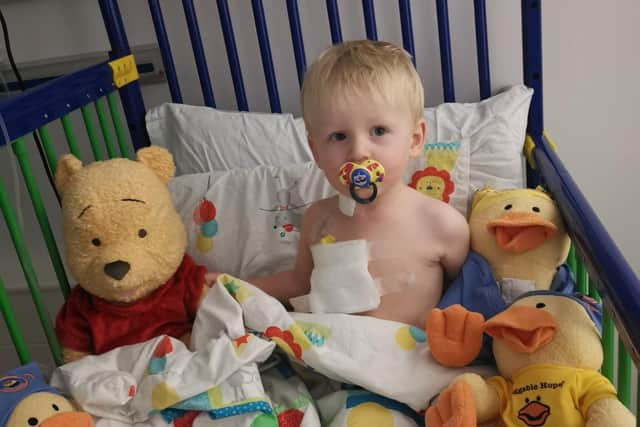 What is retinoblastoma?
::Retinoblastoma is a rare childhood cancer that mainly affects children under the age of six, with approximately one child a week diagnosed in the whole of the UK.
::It has one of the best survival rates of childhood cancers, but early detection is key.
::There are a number of symptoms which can be an indication of retinoblastoma. They are: a white reflection in the eye when a photo is taken, a squint and a red or swollen eye, a change in iris colour, no red eye in one eye in a photo when the other is red and deterioration in sight.
::There are a number of treatment options, depending on each child's case, including cryotherapy, laser therapy and chemotherapy. In more severe cases, an artificial eye may need to be fitted.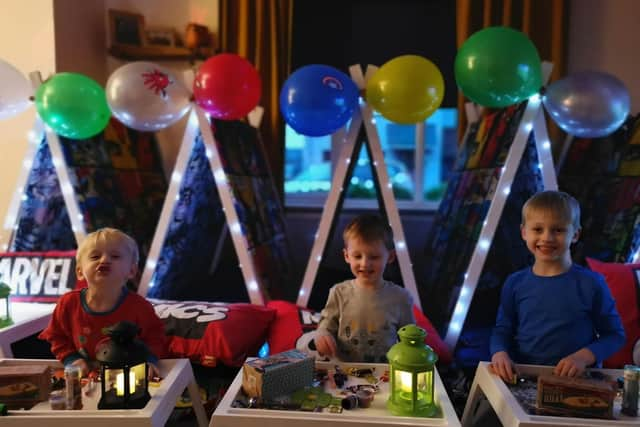 Support your Gazette and become a subscriber today. Enjoy unlimited access to local news, the latest football stories and new puzzles every day. With a digital subscription, you can see fewer ads, enjoy faster load times, and get access to exclusive newsletters and content. Click here to subscribe.