Learner drivers in South Tyneside waiting months for test dates due to Covid backlog
Learner drivers in South Tyneside are being driven round the bend by a coronavirus-induced backlog leading to tests being delayed by up to three months.
Monday, 7th December 2020, 7:00 am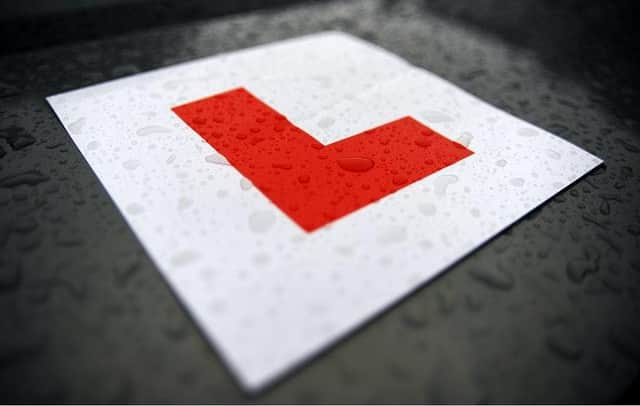 Learner drivers in South Tyneside are being driven round the bend by a coronavirus-induced backlog leading to tests being delayed by up to three months.
Instructors claim a usual two to three week wait between booking and test day has been drastically lengthened due to a huge tailback caused by two national lockdowns.
They say candidates booking now may have to wait until March for the chance to gain their full licence - unless they get lucky with a last minute cancellation slot.
One borough teenager with a test booked last March is believed to have had to rebook for the same time next year after two planned dates were cancelled due to Covid.
Some driving schools say the Driver and Vehicle Standards Agency's (DVSA) system does not allow cancelled tests to gain priority re-bookings.
Peter Haswell, 59, who operates South Shields-based Haswell Driving School, said: "There's quite a bit of confusion being caused by the DVSA.
"One of my learners had a test booked for the day after the latest lockdown started and has had to rebook to March.
"The booking system does seem to be showing waits of around 12 weeks, it's usually two-and-a-half or three weeks.
"The delay can have a real impact on new drivers, as they may not be able to take lessons during this period or may need to take refreshers at more cost.
"When they do get their test date, they may not have been on the roads for a number of months.
"The DVSA automatically rebooks a cancelled test, but it is best to go online and try to find a cancellation.
"There are cancelations around because learners who thought they were ready for their tests a few months ago, are finding they are not ready now."
Another instructor, who did not want to be named, said: "I know of a youngster who had his test booked for March but had to cancel due to the first lockdown and he could not get rebooked until March next year.
"The backlog for tests is huge, there can be thousands of people trying to get online to get a booking. Learners are finding they can't get a test booked until the spring.
"There should be a regional booking system rather than the existing national one, which would help to tackle delays."
A DVSA spokesman said candidates who had their test suspended due to national restrictions would automatically receive the next available test date for their test centre.
He added: "Due to the lockdowns we have had unprecedented demand for tests but have moved all candidates' tests affected by the national restrictions to the soonest dates available.
"We understand that this may be disappointing for some but they may be able to find an earlier date by checking DVSA's booking service regularly.
"We are sorry for any inconvenience caused to candidates affected by the suspension of testing, we will continue to work with Public Health England to protect our staff and customers and control the spread of coronavirus."
Support your Gazette and become a subscriber today. Enjoy unlimited access to local news, the latest football stories and new puzzles every day. With a digital subscription, you can see fewer ads, enjoy faster load times, and get access to exclusive newsletters and content. Click here to subscribe.