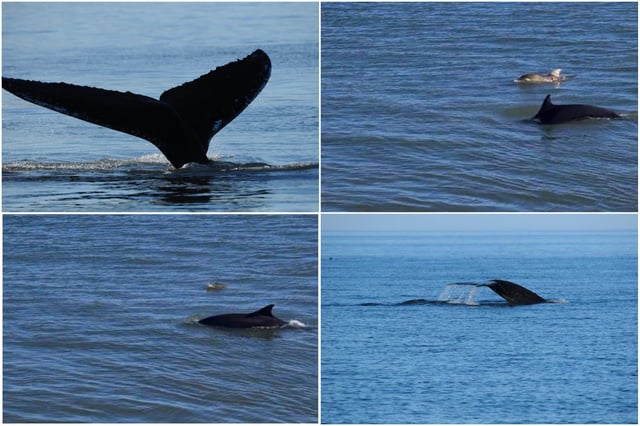 Andrew Douglas, from Serenity Farne Island Boat Tours, saw a humpback whale swimming off the Northumberland coast and walker Jake Dawson spotted dolphins in Amble.
Where dolphins and whales have been spotted the most off the North East coast following glorious warm weather
It's an incredible experience to see dolphins swimming close to the North East coastline.
Wednesday, 9th June 2021, 2:08 pm
According to the Sea Watch Foundation, 30 whale and dolphin species have been recorded in UK waters, with the bottlenose dolphin and the harbour porpoise among the most popular.
There have also been numerous reported sightings in South Shields, Tynemouth, Seaham, Hartlepool as well as Northumberland.
The 'Roker and Seaburn dolphin watch' Facebook group is also a good way to keep up to date with the latest sightings.
Take a look at where there has been sightings in May and so far in June in the North East.