Bid to have MP's offices set up in council buildings in South Tyneside turned down
Calls to offer South Tyneside's two MPs dedicated offices in council buildings have been knocked back by councillors.
Thursday, 5th March 2020, 4:44 pm - 3 min read
Updated
Thursday, 5th March 2020, 7:20 pm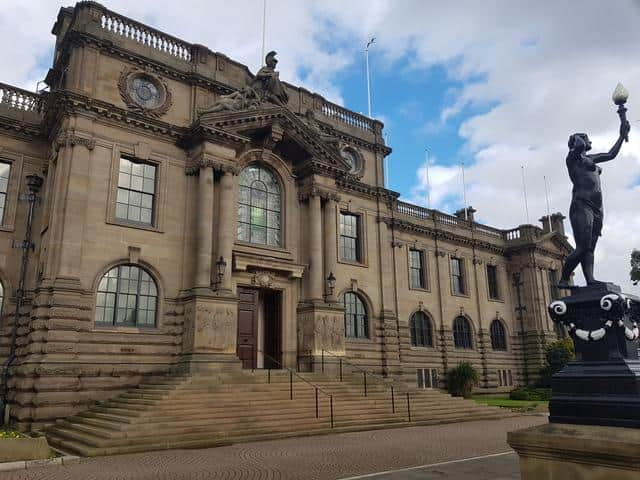 South Shields Town Hall.
At a recent meeting of South Tyneside Council, opposition councillors secured a debate on the "working relationships" between the authority and the borough's constituency Labour MPs.
The tabled motion asked for "arbitration" between parties and offices for MPs within South Shields and Jarrow Town Halls respectively.
South Shields MP, Emma Lewell-Buck, has previously threatened to take legal action against the Labour Party, which she accused of ignoring her complaints about bullying and harassment.
New Jarrow MP, Kate Osborne, also faced opposition in the run up to the General Election last year, with 37 constituency Labour Party members signing a letter complaining about her selection.
Independent councillor Glenn Thompson, speaking at full council on February 27, said "many residents have a perception that no acceptable working relationship exists" between current MPs and the council.
He added: "This motion asks that for the benefit of the people that we all here serve, actions are taken to improve the situation so that we have the power and influence of our MPs behind our council in working together efficiently for everyone in South Tyneside."
Green Party councillor, David Francis, also outlined his reasons for supporting the motion at the meeting.
"Although I have no desire to delve into the internal issues of a party I don't belong to, there is something more important here, effectively serving the residents of this borough," he said.
"It should go without saying that my seconding of this motion is not a criticism of any individual or group involved, it's merely a request that positive action should be considered moving forward."
Coun Francis added: "We are where we are, the events of the past are water under the bridge and there's nothing any of us can do to change that, what we can seek to do is change the future."
Independent councillor John Robertson said: "MPs should be working on our behalf, shoulder to shoulder with this council."
Labour's Wilf Flynn moved an amendment to the motion calling for the majority to be deleted, bar one paragraph.
The amended motion said: "The council recognises the need for an effective collaboration between South Tyneside MP's and South Tyneside Council, in order to best serve the residents of the borough, regardless of interpersonal or party political differences."
Labour's Angela Hamilton said she supported the amendment and noted that South Shields MP, Emma Lewell-Buck, works well with many councillors in the chamber.
Coun Hamilton added that the call for MPs to have offices in council buildings was an "absolutely horrendous idea" and could deter residents from raising concerns about the council.
"The thought of having MP constituency offices in a council building to me is not democracy, it's not fair to the residents and not giving them the opportunity to raise their concerns in the way that they should," she said.
Labour's John McCabe said the original motion was a "political attempt on behalf of the opposition to cast doubt and aspersions upon what is a very well-disciplined, hard-working coherent group of councillors called the Labour Group of South Tyneside."
He added: "These paragraphs below the paragraph that we have put on the amended motion are just perceptions and the wrong perceptions of what we do in here."
But Coun Glenn Thompson hit back, saying Coun McCabe was "giving the impression that all is well" despite recent events.
Labour's amendment was passed by a verbal vote of 'agreed' in the council chamber.
Emma Lewell-Buck MP, speaking after the meeting, said she disagreed with proposals to base MP constituency offices in council buildings.
"There are reasons why it doesn't happen and why there's a separation of roles and responsibilities between councillors, council officers and MPs," she said.
"These things are separate for a reason otherwise democracy doesn't function in the way it should."
The MP added: "I'm perfectly willing to work with anyone who is willing to work with me for the benefit of my constituents.
"I always have been and always will be and that is the way I operate as a Member of Parliament."
Jarrow MP, Kate Osborne, was approached for comment.