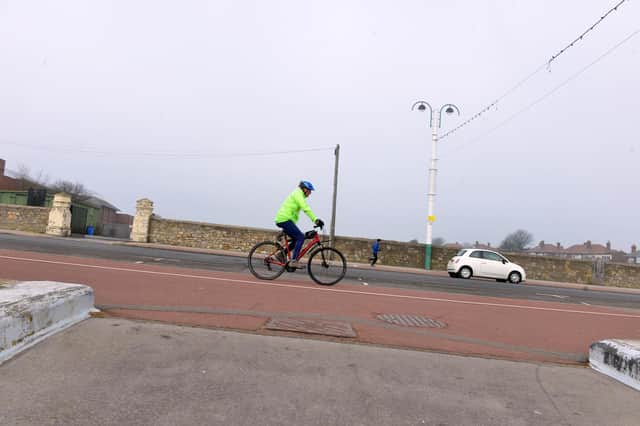 A cyclist on the move during coronavirus lockdown
Bosses in the region are bidding for a share of a £250million national fund to improve walking and cycling in England.
As well as safer routes for those travelling by foot and bike, it is hoped the cash could also help shops and other businesses by providing more space for socially distanced queuing.
But decision makers also fear they are in a race against time to implement effective measures before travellers return to pre-COVID habits.
"We have a great opportunity here," said Martin Gannon, the leader of Gateshead Council.
"We're all members of our local communities and even before COVID around our schools and shopping streets there was mayhem with traffic and it really does bother me that with some of the limitations in capacity on public transport, if we don't get these measures in now then we could be in a really catastrophic position in terms of traffic and pollution and damage to our environment.
"I think this could radically improve quality of life."
Coin Gannon was speaking at a meeting of the North East Joint Transport Committee, which he also chairs and which was held remotely due to social distancing guidelines and broadcast via Youtube.
The Department of Transport has put up £250million to 'create a safer environment for walking and cycling'.
Cash will be awarded over two stages, with up to £2.62million available to the North East over the first phase.
"I guess a silver lining of the COVID crisis has been the uplift in the number of journeys made by walking or cycling," said Philip Meikle, transport strategy director at public transport operator Nexus.
"We estimate if this bid is successful we will be able to install approximately 50km of new pop-up, or temporary to begin with, walking and cycling infrastructure for the region.
"That will allow people to travel around by bike more safely, but also in places where pavements are now congested because of people observing social distancing there will be more space for pedestrians to circulate as they make their way around our region and support local shops by providing space for queuing, for example."