Northumberland aims to 'jump above' Lake District and Cornwall to become prime tourism destination
Northumberland is aiming to 'jump above' the Lake District and Cornwall as chiefs welcome an 'exciting new start' for tourism in the county.
Thursday, 30th July 2020, 4:04 pm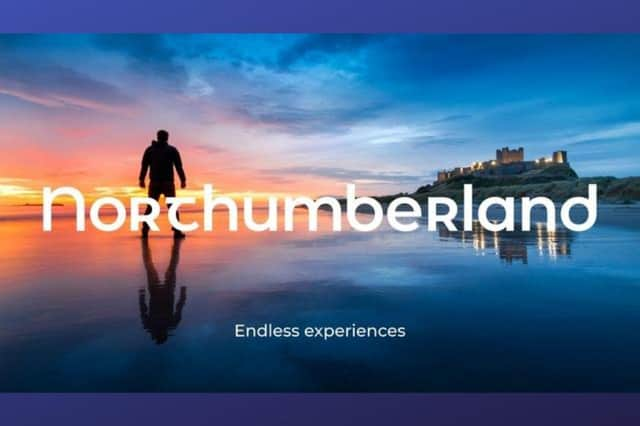 Ambitious plans have been set out for Northumberland's tourism industry
The ambitious comments from Northumberland County Council's leader came as the new Visit Northumberland campaign was unveiled at a special event for businesses today (Thursday, July 30), where it was also revealed that a nationwide search is to be launched shortly for a 'dynamic leader to take tourism in the county into the future'.
Cllr Peter Jackson said: "There's no doubt businesses have really suffered during the Covid crisis, the tourism sector has been impacted more than nearly any other sector of the economy.
"We've supported many thousands of businesses in Northumberland through the grants system, but still we want this to be seen as a new start, a really exciting start.
"We want everyone to be pulling together to show that Northumberland has a great future and will get back on track as fast as ever possible."
Visit Northumberland, following the recent merger of Northumberland Tourism with the county council's tourism function, is seeking a director of visitor economy, it was announced at the event, which also presented a new state-of-the-art digital offer to tourism businesses.
'Endless experiences' aims to showcase the huge range of activities and things to see and do in Northumberland, Cllr Jackson explained, citing visits to castles and houses, walking in the countryside, 'vast and relatively empty' beaches, market towns 'which all have an attractive character', and the county's cultural offer.
"For years and years, Northumberland has hidden its assets from the rest of the world and what we are trying to do is rectify that and jump above counties like Cornwall and our neighbouring Lake District area," he said.
"We have got many more interesting attractions, a much wider range of things for families actively to do when staying in our county. The Dark Skies and Kielder Observatory, nowhere else in the country has that, nowhere else in the country has such an interesting world heritage site as Hadrian's Wall.
"Even people who live in Northumberland don't have a full knowledge of absolutely everything that's on offer because the county is just so big and so diverse."
He added: "We don't want to be overrun by visitors, what we want to do is upscale and improve the experiences visitors have so they are more interested in our county, spend more and support more employment within our county."
Challenged on the current influx of visitors at a point when the threat of coronavirus remains, Cllr Jackson said: "We are extremely conscious of the safety of every single person who visits our county. I take my hat off to the tourism businesses who have made huge efforts to make their facilities safe for visitors.
"The other point is our county has huge, wide-open spaces and we're not expecting people to crowd together in a way that would put everyone at greater risk of the spread of the virus. We're expecting social distancing to happen in every town and every facility in Northumberland."
Hundreds take part in online conference
Investment in these developments, as well as funding from the North of Tyne Combined Authority Covid-19 Capacity Fund, will allow a number of new initiatives including a free enhanced listing for up to 1,300 businesses on the website plus major advertising and marketing opportunities on a national and international scale.
Cllr Jackson said the 'world-leading website' would enable visitors to not only book accommodation but 'map out their visit to Northumberland on a daily basis and work out their itinerary for a really exciting, really engaging visit to our great county'.
For businesses, he hoped it would 'create this feeling of partnership', adding: "We want to bind together the thousands of often relatively small businesses in our county so that they feel part of the package, because they are there to promote the county as well as us as a county council. We're hoping to make it much more inclusive."
Industry leaders including Patricia Yates, deputy CEO and director of strategy at VisitBritain, Bernard Donoghue, from the Association of Leading Visitor Attractions, and Tourism Alliance director, Kurt Janson, also updated attendees on how they see the industry recovering post-Covid-19 and what businesses can do to ensure their future prosperity.
Ms Yates said: "It is fantastic to see this collaboration across the industry in Northumberland to get tourism back on its feet, and the digital innovation and product development to support businesses drive both domestic and international bookings, attracting future visitors and boosting the economy."
The Visit Northumberland team will initially be headed up by Maureen McAllister, of tourism support and advice business McAllister and Co, ahead of the recruitment of the new director, with details of this process to be revealed shortly.
Cllr Cath Homer, the county council's cabinet member for tourism, said: "As lockdown measures continue to ease, now is the time for Northumberland to take forward its ambitious plans to be a world-leading visitor destination.
"In order to achieve this, we need a strong leader at the helm who can head up a new brand and take tourism in the county to a new level.
"We are looking for someone to lead Visit Northumberland with the same passion that we have, and this is a great time for an experienced industry leader to join us, following on from Maureen's great start to championing tourism for the county."
Asked if the focus on tourism was at the expense of other industries in the county, Cllr Jackson said: "There are communities in Northumberland where tourism is the main employer and generator of income, and it's a significant of the county's economy.
"To say it's at the detriment of others is not right, because we're putting huge effort into the likes of the renewables industry in south-east Northumberland, the Northumberland Line, which will be a major economic boost for the south-east, and we're putting huge investment into our market towns.
"It's part of a package and that package is to bring Northumberland up into the 21st century, to provide good jobs and stable employment for everyone who wants to live and work in our county, and improve the life chances of everyone as well."
A message from the Editor:
Thank you for reading this story on our website. While I have your attention, I also have an important request to make of you.
The dramatic events of 2020 are having a major impact on many of our local valued advertisers and consequently the advertising that we receive. We are now more reliant than ever on you helping us to provide you with news by buying a copy of our newspaper.
If you can, please do pick up a copy when you are at the shops. Thank you for your support.