Northumberland car parks to remain open despite plea to close those at visitor spots during covid lockdown
Northumberland's car parks are staying open despite council chiefs urging people to avoid travelling to the county's beaches and beauty spots.
20th Jan 2021, 2:01pm
- 3 min read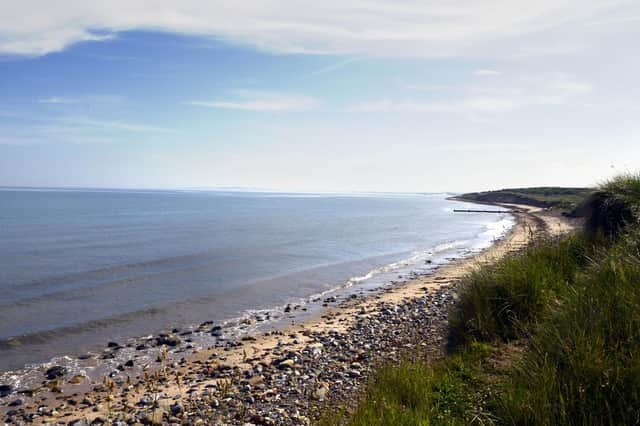 One county councillor has questioned how useful these calls are, given that his requests for the beach car park in his ward to be closed was rejected by the local authority.
However, council leader Glen Sanderson has said that the experience of the first lockdown was that closing car parks doesn't stop people travelling, it simply causes parking issues elsewhere.
Cllr Sanderson said: "We're doing all we can to reinforce that message, with electronic signs out at key points across the county.
"We would really ask people to do the right thing. Do they really need to travel any distance to do their exercise or get fresh air?"
He added: "We want to thank all of those who are doing their utmost to stick with the guidance and either stay at home or stay very local when they do go out.
"We know it's difficult and none of us enjoy these restrictions, but our hospitals are still under immense pressure supporting increasing numbers of patients becoming seriously ill."
But Cllr Scott Dickinson, who represents the Druridge Bay ward, said he is dismayed after his requests to close the barrier and car parks at the popular beach during tier four restrictions and the lockdown have been refused.
He is also annoyed that he was not involved in the decision-making: "As member for that area, and as a matter of simple courtesy, it would have been good for the council to have consulted me about the way forward.
"I am receiving complaints from residents on a daily basis and I should have been given the opportunity to represent their views before a decision was taken."
He continued: "My concerns are the disregard for the views of people living in the area and me as their representative on the council,
"I understand people are travelling some distance to visit Druridge, even though this is not allowed under the lockdown. At the very least, I would expect to be consulted about an issue which concerns the people I represent.
"The council tells me they will be monitoring the situation. So will I and I urge residents to contact me if they still have concerns after having heard the council's reasoning for not shutting the car parks.
"I have also raised the multiple issues of visitors using local amenity and using the supplies that many local people rely on access to as transport to bigger shops and pharmacies mean they need to use public transport which many are avoiding.
"Not to mention that Druridge Bay has been at the top of the Northumberland local infection table on a number of occasions."
In response, Cllr Sanderson said: "We want to thank everyone who has been doing their bit to follow the guidance which is helping protect the NHS and save lives.
"Currently people are asked to stay at home except for a few exceptional reasons, including for exercise.
"However, the guidance is clear that people should stay local if they do have to go out, and if they go somewhere that is already busy, turn around and go home.
"Less traffic on our roads and fewer pedestrians also reduces the likelihood of accidents and prevents further pressure on the NHS.
"We know from the first lockdown that closing car parks doesn't stop people travelling – they simply park elsewhere locally causing annoyance to residents and sometimes creating accident risks. However, if the Government instructs us to close car parks then we will.
"The benefits to both our physical and mental health that outdoor exercise can bring is well-known but we will continue to monitor the situation closely."
The dramatic events of 2020 are having a major impact on many of our local valued advertisers and consequently the advertising that we receive. We are now more reliant than ever on you helping us to provide you with news by buying a copy of our newspaper. If you can, please do pick up a copy when you are at the shops. Thank you for your support.