Plans for major Youth Zone hub chiefs say will bring huge benefits to South Tyneside
Plans are in place for a major new youth hub in South Tyneside which council chiefs say has the potential to bring huge benefits to people in the borough.
Published 20th Jan 2023, 13:14 GMT

- 2 min read
Updated 20th Jan 2023, 13:14 GMT
Leaders at South Tyneside Council hope to set up a 'Youth Zone' – a purpose-built space offering a wide range of sporting, artistic, cultural, physical, and recreational activities for young people.
As well as on-site activities, the development would include support from skilled youth workers to help young people across South Tyneside reach their full potential.
Plans are at an early stage with further feasibility and funding bids required to move the project forward.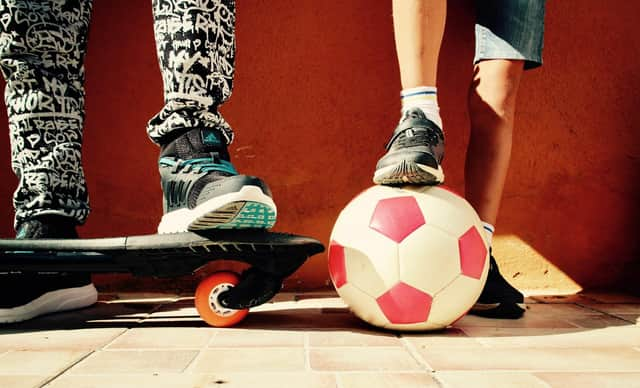 However, council chiefs have committed to work in partnership with national youth services charity OnSide, which already operates 14 Youth Zones across the country.
Youth Zones are located in some of the UK's most economically disadvantaged communities and aim to provide opportunities for all young people aged 8-19 (and up to 25 for those with additional needs).
The centres are typically open seven days a week, for just 50p per visit and £5 annual membership.
South Tyneside Council said Youth Zones also generate a social return on investment for local authorities by reducing demand in services such as care and special educational needs and disabilities (SEND) budgets.
There are also benefits to broader budgets such as those for parks, community safety and leisure, council chiefs said.
According to South Tyneside Council, 100-250 young people typically attend a Youth Zone each evening, with more than 1,000 visits per week.
On average 4,000 regular members attend Youth Zones per year.
Senior councillors on South Tyneside Council's ruling cabinet held a private meeting on November 22, 2022, which sought approval for "the development of a Youth Zone in Jarrow".
It is understood that the proposed South Tyneside Youth Zone would serve the whole borough, as well as being the first of its kind in the North East region.
South Tyneside Council have confirmed the project would "fulfil its ambitions to target support to make things fairer, create stronger communities and connect people to jobs, skills, and learning".
In addition, the Youth Zone would also link to the borough's health and well-being strategy and a wider commitment to strengthen the area's youth offer.
South Tyneside Council's cabinet has agreed to support OnSide's bid for Government funding to bring a Youth Zone to South Tyneside and support the participation of the largest possible number of young people, especially those from disadvantaged areas.
If successful, the council will enter into legal agreements to facilitate the development and delivery of the Youth Zone with OnSide and a separate but affiliated charity locally.
According to a finance report presented to the council's Overview and Scrutiny Coordinating and Call-in Committee on January 18, 2023, capital sums have been allocated for the project.
This includes £10million over the next five years under the title 'Youth Investment Zone'.
More details on the Youth Zone are expected to be revealed in the council's medium term financial plan in coming weeks.