Plans to slash the number of portable polling stations for South Tyneside elections approved to improve disabled access - and save cash
Plans to slash the number of portable polling stations at elections in South Tyneside have been approved in a bid to improve accessibility for voters – and save more than £13,000.
Published 13th Jan 2023, 17:04 BST

- 2 min read
Updated 13th Jan 2023, 17:04 BST
South Tyneside Council launched a review of voting locations across the borough in response to new requirements of the Elections Act due to come into force this year.
This includes voters needing to show photographic identification, as well 'private areas' to check IDs.
Under the new requirements, returning officers also need to take "reasonable steps" to support disabled voters to vote independently and in secret.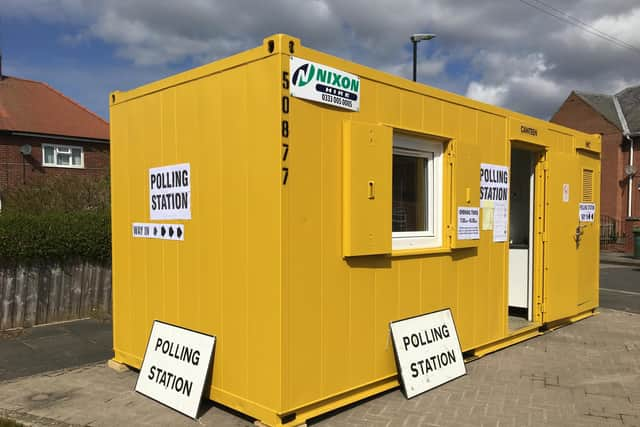 Thursday's (January 12) full meeting of South Tyneside Council agreed to remove around 17 portable polling stations and relocate them to other buildings and sites across the borough.
This would cut the number of portable polling stations from 23 to six, saving the local authority about £13,500.
The meeting heard the Election Act changes were being rolled out nationally and were already being publicised.
David Kennedy, an independent councillor, said voter identification would "cause a lot of problems for a lot of our residents" and raised concerns about some residents being turned away on polling day.
Cllr Kennedy asked if there would be any consideration given around letting residents vote without ID in some cases and educating them for the future, given it is the first year that the changes are being rolled out.
Cllr Joanne Bell, Labour's cabinet member for governance, finance and corporate services, said the council was directed by Central Government legislation which would not permit such allowances.
However Cllr Bell stressed the "best way forward" would be for residents to switch to postal voting or apply for a certificate of identification from the council which would allow them to vote at a polling station without photo ID.
Cllr Joan Atkinson, the deputy leader of the council, outlined some of the reasons behind the recommendations to relocate polling stations to new venues, including providing suitable venues for those with a visual impairment or the need for wheelchair access, as well as avoiding closing schools as part of election proceedings.
Cllr David Francis, leader of the council's opposition Green Party group, said the national Election Act changes on voter identification could be seen as "putting up barriers to people taking part in our democracy".
But he also welcomed South Tyneside Council's local response to the legislation.
Cllr Francis added: "While we might see the legislation as a form of voter suppression with significant financial costs, I'm relatively satisfied that we're responding to a very imperfect system in an appropriate way with these proposals".
A report presented to full council said the portable polling station review ensured the council had taken "all reasonable steps to support disabled voters to vote independently".
The council report added: "Where a new polling station is located further away than the current portable polling place this may increase the need for some voters to use a form of transport to reach their station as opposed to walking there.
"However, this will be offset by a reduction in the number of journeys needed to site and remove portable units, and by the reduction in the resources used to heat and light portable units."