South Tyneside Council bosses write off around £86,000 in 'irrecoverable' debts
Town hall bosses in South Tyneside have agreed to write off "irrecoverable" debts worth more than £86,000.
Published 25th Mar 2023, 09:39 BST

- 3 min read
Updated 25th Mar 2023, 09:39 BST
At a meeting this month, South Tyneside Council's ruling cabinet were presented with the latest report on "sums due to the council considered irrecoverable".
The local authority regularly reviews debt levels, with cabinet approval being required to write off any sum exceeding £5,000 which is considered to be irrecoverable.
The latest debts included five individual cases split between adult social care charges and unpaid business rates.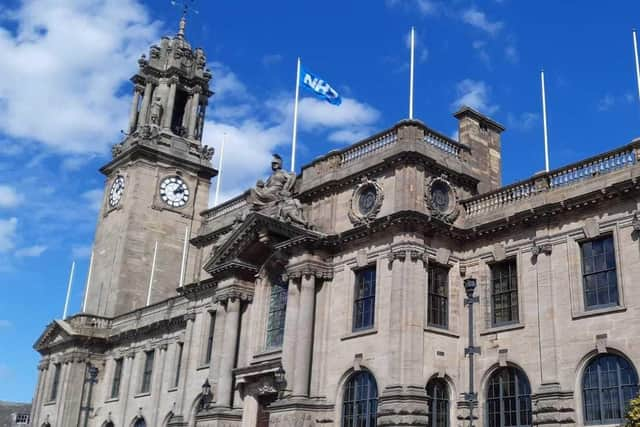 Councillor Joanne Bell, cabinet member for governance, finance and corporate services, introduced a report on the matter at South Shields Town Hall on March 15, 2023.
Cllr Bell said that collecting adult social care debt is a "balance between effective processes and dealing with the individual in a sensitive and appropriate way".
However it was noted that payments being spread over a long period can "bring additional risk of the debt not being fully repaid".
On business rates, Cllr Bell added: "Often in response to the instigation of formal proceedings, the business ceases to trade and makes an application to be removed from the Companies House register.
"Consequently the debt is no longer recoverable.
"The pandemic and the associated lockdowns not only affected businesses ability to trade, it also prevented the local authority from being able to enforce formal recovery action".
According to the report presented to cabinet, there were two South Shields cases and one Hebburn case linked to unpaid business rates where companies owed a combined total of £72,116.43.
In one case, a company linked to a South Shields pub "broke a payment agreement" and formal recovery proceedings started, however the business later ceased trading and was dissolved leaving a debt of £25,981.97.
Another case saw a company at Monkton Business Park, which was impacted by the Covid-19 pandemic as a 'non-essential retailer', building up empty property business rates.
The cabinet report states the council was unable to start formal recovery proceedings or court action at the time and that the company was eventually dissolved via a "compulsory strike off" leaving a debt of £31,336.71.
A third case in South Shields was linked to empty property business rates during the Covid-19 period which prevented court and enforcement agents from attending premises.
The company involved was eventually dissolved with £14,797.75 outstanding.
According to the cabinet report, South Tyneside Council "consistently collects between 97% and 98 % in year of the business rates due, despite the challenges presented by the pandemic".
Elsewhere in the report, adult social care debts were linked to two cases totalling £14,530.23.
This included one person who was in a residential care home who later "presented himself as homeless" and "would not engage with various agencies regarding debt" as well as "declining" adult social care support.
The cabinet report states the debt was £8,603.82 and that the individual's "whereabouts are unknown".
Another case involved a council housing tenant who died without an estate, leaving a debt of £5,926.41.
The combined total of both business rate debts and adult social care debts written off by the council was around £86,646.66.
A report prepared for cabinet members confirmed the cost of writing off debt is "met from the provision for bad debt set aside on the council's balance sheet".
The report added that "future action may be taken to recover these debts dependent upon receipt of new information or a change of circumstances."
It was also noted that if the council became aware of individual directors "persistently dissolving companies, in order to avoid repayment of debts", action would be taken.
This includes "working with the Insolvency Service to have these individual directors disqualified".